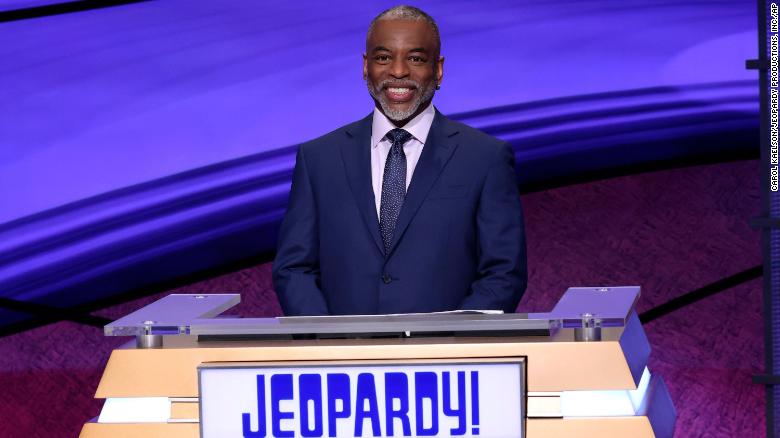 LeVar Burton will have all the answers on Monday when he debuts as guest host on "Jeopardy!"
The beloved former "Reading Rainbow" host and producer, who's known for his roles as Geordi La Forge in "Star Trek: The Next Generation" and Kunta Kinte in "Roots," will be behind the lectern through July 30, according to the show's website.
The popular game show announced that Burton would be a guest host in April after about 250,000 fans signed a petition urging producers to make him the next host.
"I have been a fan of 'Jeopardy!' for all of my life and when this opportunity came by, I could not pass it up," Burton said in a video posted on the "Jeopardy!" YouTube page.
"Jeopardy!" has brought in a series of guest hosts since Alex Trebek died last November from pancreatic cancer. The 80-year-old star hosted more than 8,200 episodes of the show over 37 seasons.
Click here to read more.
SOURCE: CNN, David Williams