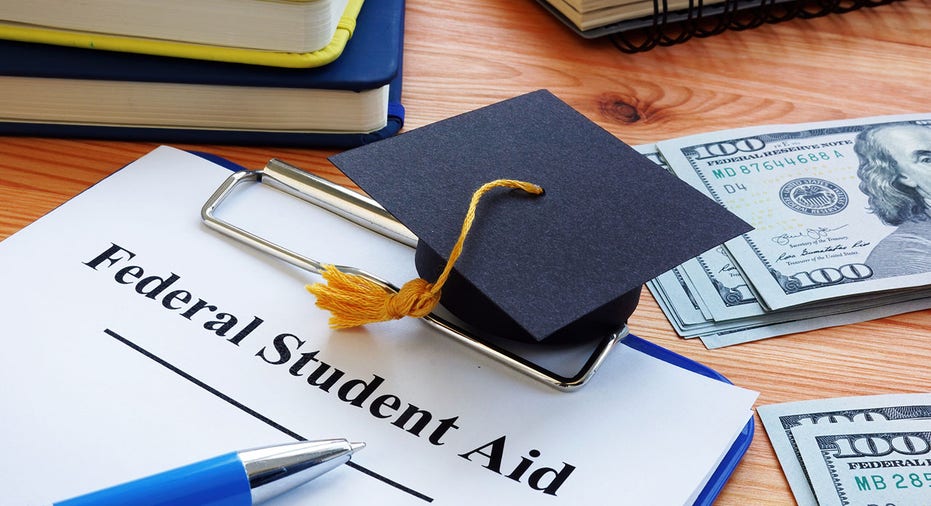 Following the Pennsylvania Higher Education Assistance Agency (PHEAA) announcing two weeks ago it would not extend its federal contract to service student loans, another student loan company followed suit on Monday, bringing the total number of borrowers who will have to switch servicers to nearly 10 million.
Granite State Management and Resources (GSMR), a nonprofit student loan company that holds 1.3 million borrower accounts, notified the Education Department that it would would not seek renewal of its federal contract to service student loans after December 31, Politico first reported. As the department is planning to lift the pause on student-loan payments in October, they will now be tasked with transitioning those borrowers to a new servicer on top of the 8.5 million borrowers who previously were under PHEAA.
"FSA (Federal Student Aid) and Granite State will work together to ensure that student loan borrowers will transition smoothly to a different loan servicer," Richard Cordray, director of FSA which is part of the Education Department, said in a statement obtained by Insider. "Our wind-down plan will include early and frequent communications and clear guidance about what borrowers should expect."
Cordray added that FSA will provide strong oversight over services to ensure borrowers are "supported and not harmed during this transition."
GSMR could not be immediately reached for comment.
Click here to read more.
SOURCE: Business Insider, Ayelet Sheffey