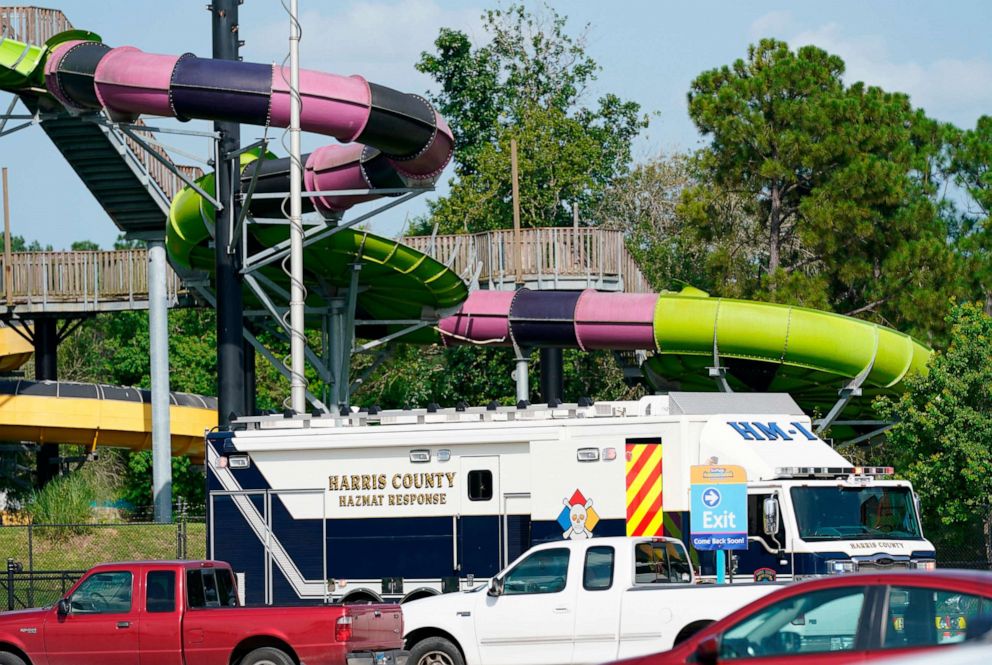 A chemical spill at a water park in Texas sent dozens of people to the hospital, according to officials.
The incident began around 2:30 p.m. in a children's pool at Six Flags Hurricane Harbor Splashtown in Spring, Texas, when a lifeguard and several guests started to get sick, Harris County Judge Lina Hidalgo told reporters.
Children and their parents were experiencing "respiratory issues," and 28 of them were transported to hospitals, the Harris County Fire Marshal's office said.
After evacuating the park and conducting preliminary tests of the air and water, investigators found the water had a chemical combination of 35% sulfuric acid and 10-13% bleach, Scott Seifert, the chief of Spring Texas Fire, told reporters. The chemicals are commonly used to clean and treat swimming pools.
Over 65 people were contaminated by the substance, however, no one suffered any chemical burns, according to the fire marshall's office. The affected persons were decontaminated.
The most serious case involved a 3-year-old child, and as of Sunday, that child was stable at Texas Children's Hospital, according to Hidalgo.
Click here to read more.
SOURCE: ABC News, Ivan Pereira