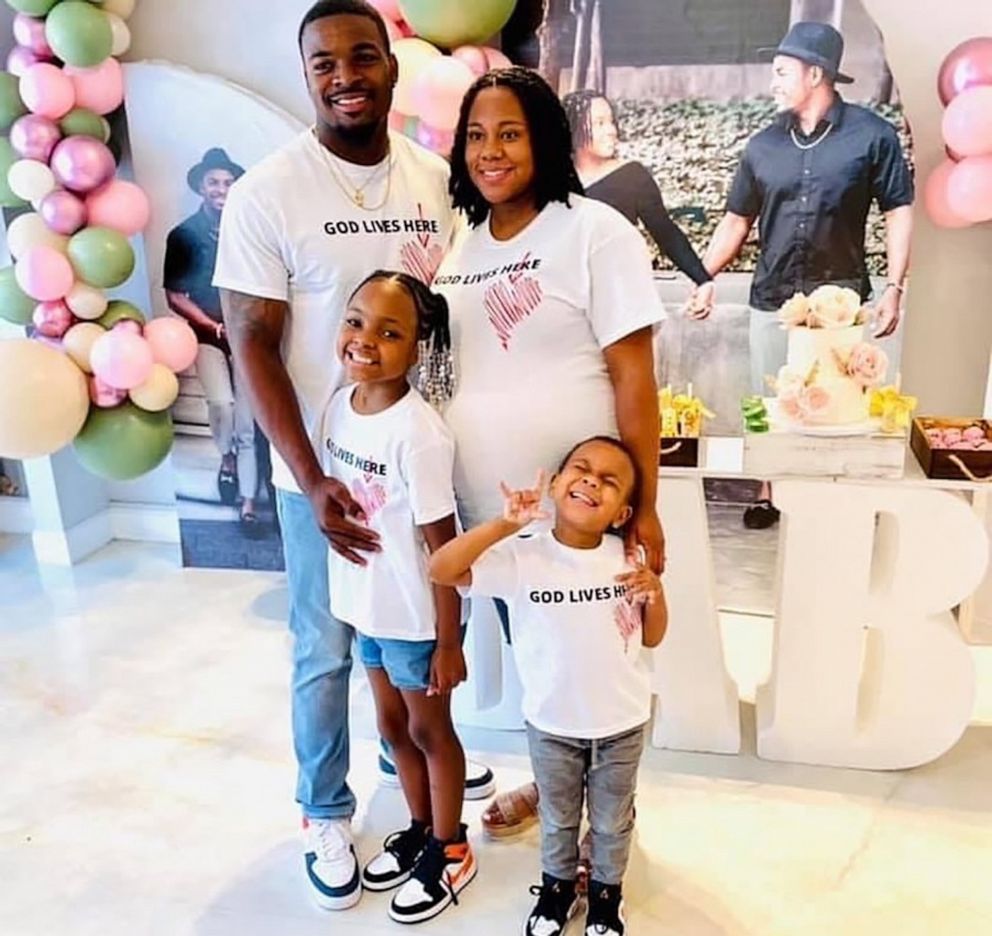 One 9-year-old is getting an early start in the medical field.
When Angelica Gunn, 30, from Belton, Missouri, started having intense contractions on June 28, her husband was at work. A week before her expected due date of July 9, and having gone into false labor just a couple days prior, Gunn wasn't sure if this time was the real deal.
"Then midday the contractions just kicked in really hard," Gunn told "Good Morning America." "I felt the urge to push all of a sudden."
With no one home but her daughter Aakayla, 9, and her son Caleb, Jr., 4, Gunn knew she would have to ask for Aakayla's help in delivering the baby.
"I just screamed for my daughter to come in," she said. "I was like, 'Something's happening, you're going to have to look and tell me what's going on because I don't know.' I kind of just felt intense pressure and like [the baby's] head was coming out."
Initially, Gunn was worried about having her daughter help at a young age, but knew the baby was coming no matter what and that she would need assistance to deliver safely.
"In that moment I was like, this is a moment we're going to have to share together and it's a bond her and her sister will have forever," she said. "All that other stuff just went away out of my mind and I focused on the moment at hand."
Click here to read more.
SOURCE: Good Morning America, Aryana Azari