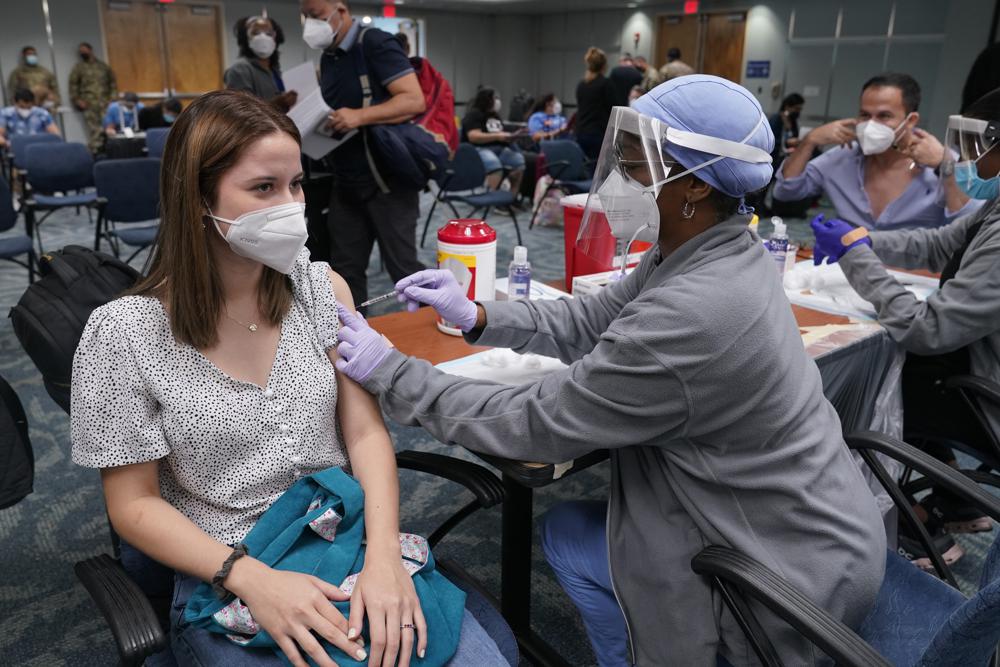 The majority of U.S. states are seeing a spike in COVID-19 infections as variants of the virus continue to spread, driving up case numbers in areas with low vaccination rates.
A total of 43 states and the District of Columbia have documented an increase in average daily cases over the past two weeks, according to a DailyMail.com analysis of data from Johns Hopkins University.
Of those states, at least 15, most of them in the South, have seen their numbers of infections at least double across a 14-day period.
Even states with high vaccination rates, such as California, Illinois, New York and Vermont are seeing cases rise.
The U.S. is now recording an average of 23,000 COVID-19 cases per day, which is the highest figure seen since late May, the analysis found.
Health experts warn that the worrying increase in cases is linked to the Indian 'Delta' variant, which accounts for as many 97 percent of infections in some states.
It comes as President Joe Biden's administration is reportedly out of ideas on how to raise the stagnate Covid vaccination rate – with only 68 percent of adults vaccinated – and is moving ahead with how to manage the pandemic.
Click here to read more.
Source: Kate Dennett for Mailonline and Mary Kekatos Acting U.S. Health Editor for Dailymail.com