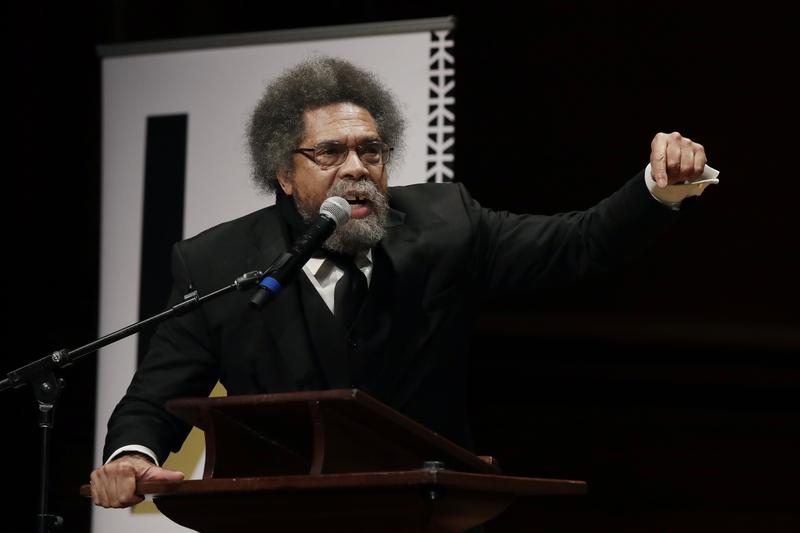 Famed civil rights activist Cornel West announced he is leaving his post at Harvard University's Divinity School in a scathing resignation letter — accusing the institution of "spiritual rot" and describing it as in a state of "decay and decline."
In a letter shared to Twitter on Monday night, the professor of African American studies said he had taken an untenured position four years ago with the hope that he could "still end his career with some semblance of intellectual intensity and personal respect."
This is my candid letter of resignation to my Harvard Dean. I try to tell the unvarnished truth about the decadence in our market-driven universities! Let us bear witness against this spiritual rot! pic.twitter.com/hCLAuNSWDu

— Cornel West (@CornelWest) July 13, 2021
https://platform.twitter.com/widgets.js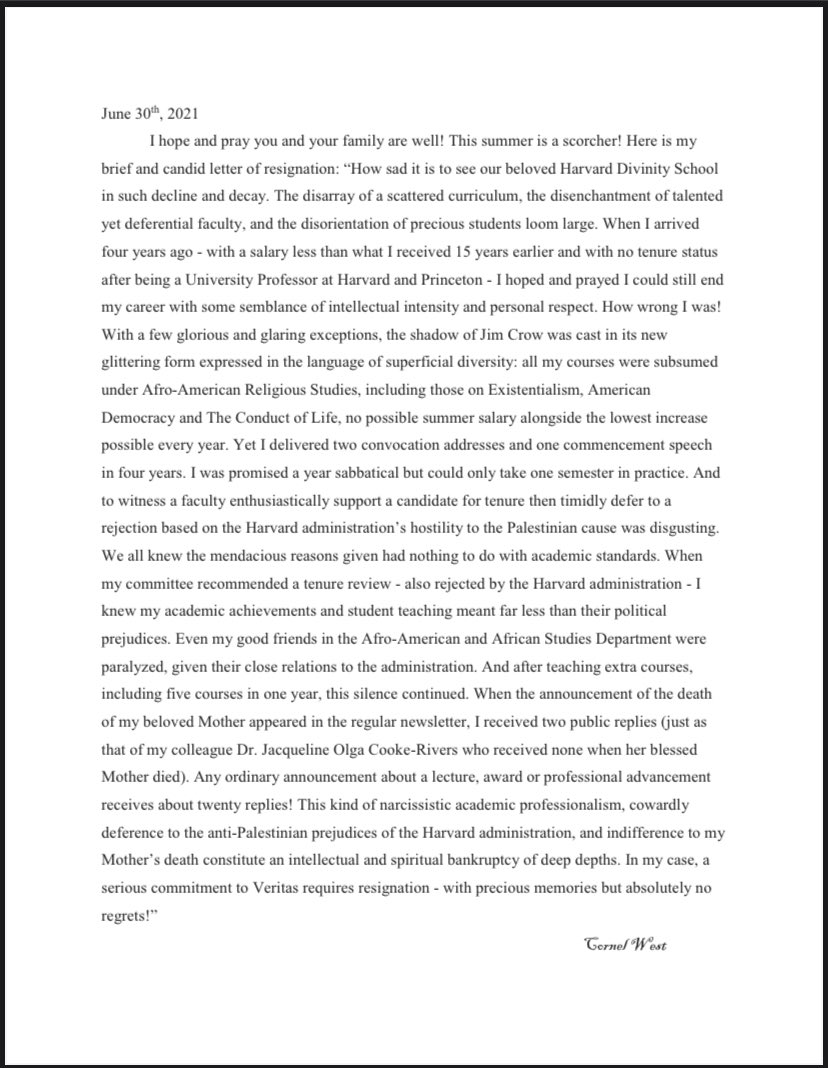 "How wrong I was! With a few glorious and glaring exceptions, the shadow of Jim Crow was cast in its new glittering form expressed in the language of superficial diversity," wrote West, 68.
West — who had previously been a tenured Harvard professor before he quit in 2002 — said it had become disheartening to see the institution in a state of "decline and decay."
"The disarray of a scattered curriculum, the disenchantment of talented yet deferential faculty, and the disorientation of precious students loom large," he wrote.
Click here to read more.
SOURCE: New York Post, Jackie Salo