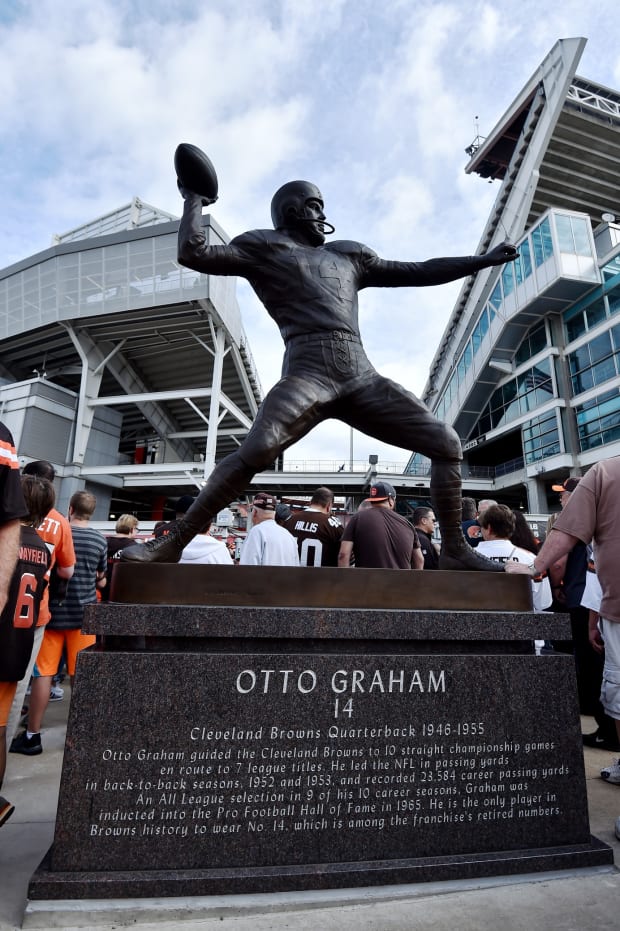 Bengals owner Mike Brown has watched plenty of quarterbacks over the years.
From stars like Boomer Esiason and Ken Anderson to disappointments like Akili Smith—Brown has seen it all.
The 85-year-old recently sat down with Dave Lapham to discuss his football life. Naturally, Lapham asked Brown about his interactions with Cleveland Browns legend Otto Graham.
"He was in my mind the greatest quarterback I ever saw play. I believe that then and I believe it today," Brown said. "He was very coordinated. He could move and throw the ball. He won. They went to the final game with him I think something like nine straight years and won about half of those. It's the equivalent of the Super Bowl today.

"He was just a guy who could win and he won under real pressing circumstances. He won going away, he won all sorts of different ways. He was accurate, could find the open guys and could move and run if he had to. He made the Browns a special team."
Click here to read more.
SOURCE: Sports Illustrated, James Rapien