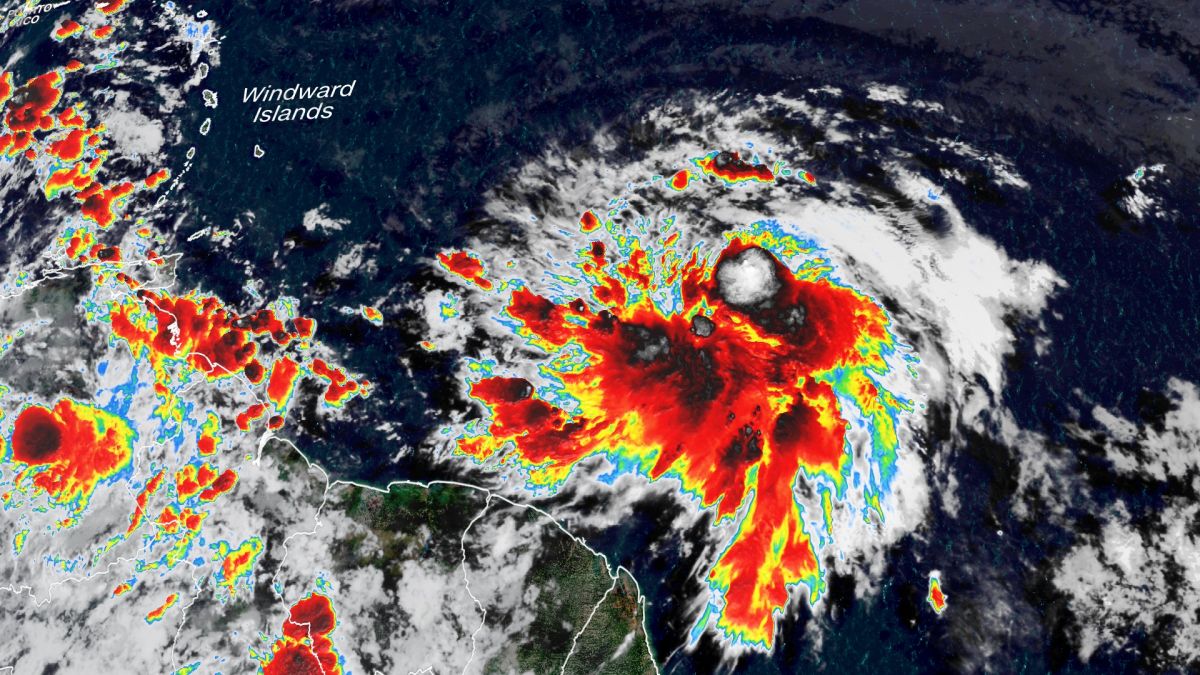 One day after becoming the first hurricane of the 2021 Atlantic season, Elsa weakened back into a tropical storm Saturday as it zeroed in on western Haiti. Conditions in these areas were already deteriorating due to the storm's strong winds, heavy rain and inundating storm surge.
The storm underwent rapid intensification one day earlier, becoming a hurricane early Friday morning as it raced toward the Caribbean Islands. Within 24 hours, Elsa went from tropical-storm strength with 40-mph winds to a Category 1 hurricane with 75-mph winds. By its maximum-sustained winds increasing by at least 35 mph within 24 hours, the storm's strengthening just met the criteria set by the National Hurricane Center qualifying as "rapid intensification."
AccuWeather forecasters are now keeping a close eye on the tropical system as it is expected to approach the United States after moving through the Caribbean through the weekend.
Elsa was about 175 miles southeast of Montego Bay, Jamaica, packing sustained winds of 65 mph and moving quickly toward the west-northwest at 17 mph at 8 p.m. EDT on Saturday. Tropical-storm-force winds extended out up to 125 miles out from its center. A category 1 hurricane has maximum-sustained winds starting at 74 mph.
The storm weakened on Saturday after peaking in strength on Friday, when its maximum-sustained winds were around 85 mph during the afternoon and evening hours. But the storm has also already been blamed for widespread damage and power outages, including in the islands of Barbados and St. Vincent.
Click here to read more.
Source: Alex Sosnowski, AccuWeather