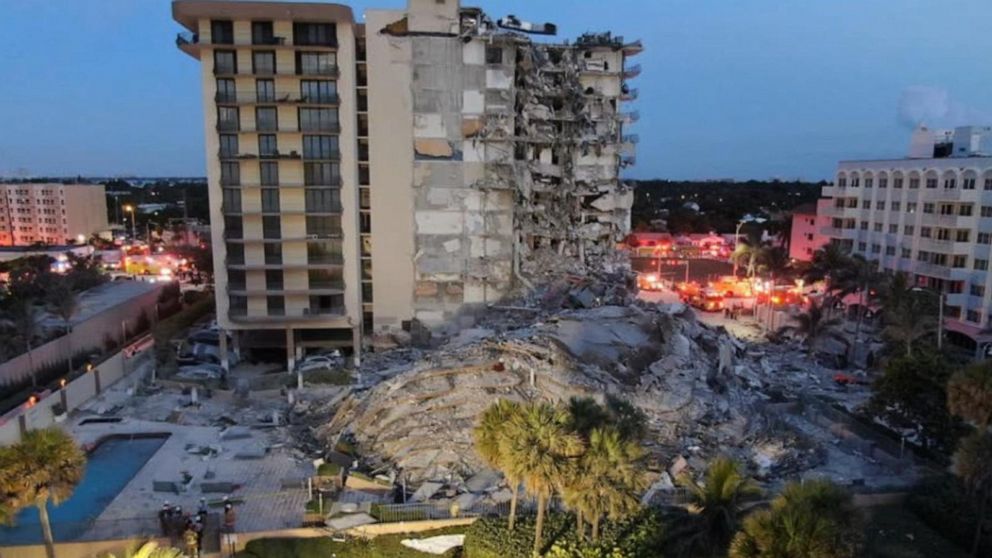 Rosendo "Ross" Prieto, the former top building official for the town of Surfside, has taken a leave of absence as Doral's temporary building official after reports that he reviewed a troubling 2018 report about the Champlain Towers South condo and then told residents the building appeared to be "in very good shape."
The city of Doral said in a statement that Prieto is taking a leave from C.A.P. Government Inc., a firm that provides building department services to government clients. Prieto, who left his post in Surfside last November, had been assigned in May by C.A.P. to work for Doral, one of Miami-Dade's fastest-growing cities.
"On June 28, 2021, C.A.P. Government, Inc. notified the City of Doral that Mr. Prieto was on a leave of absence and assigned another employee to assist the City of Doral Building Department on a temporary basis," Doral spokeswoman Maggie Santos said.
Edie Ousley, a spokeswoman for C.A.P., confirmed that Prieto was taking a leave of absence. She declined to comment on whether the move was voluntary.
Doral has contracted with C.A.P. Government, Inc. for building department services since 2018. The arrangement renewed in April shows the city pays the firm at hourly rates for various functions: $77.50 for inspection services, $87.50 for review of various plans, including mechanical and electrical plans, and $125 for review of structural plans.
Prieto did not immediately respond to a request for comment.
He has come under scrutiny in recent days after the catastrophic partial collapse of Champlain Towers South that killed at least 11 people and left 150 unaccounted for as of Tuesday morning.
Click here to read more.
SOURCE: Miami Herald, Aaron Leibowitz