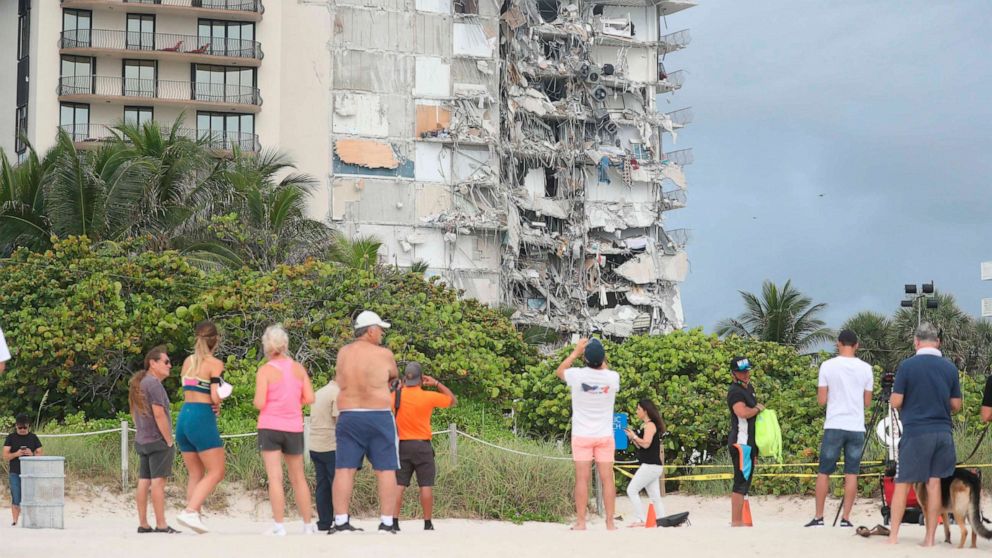 Workers at the site of the condo building collapse in Miami were digging through the rubble, some with their hands, in an attempt to find survivors on Monday, even as the chances of success have steadily dwindled. Still, officials insisted that they had not abandoned the search-and-rescue phase, emphasizing that the operation was extremely challenging — but ongoing.
Some 150 people were unaccounted for as the rescue mission continued into its fifth day, a number that ticked down slightly as officials announced that the death tally had risen, by two, to 11.
At a news conference on Monday evening, Mayor Daniella Levine Cava of Miami-Dade County cautioned that "these numbers are very fluid."
City and state officials involved in the response gave several updates throughout the day on the mechanics of the rescue operation, reassuring families that there was still hope for survivors, however slim, and pushing back at those impatient with the pace of the response.
No survivors have been pulled from the wreckage of the Champlain South Towers in Surfside, Fla., since Thursday, the day that half of the 13-story building collapsed.
More than 300 emergency personnel, including teams from Israel and Mexico, are working around the clock, and the Army Corps of Engineers has been called in.
"This the largest deployment of task force resources in the state of Florida that's not a hurricane," Jimmy Patronis, the state's chief financial officer and fire marshal, said at a news conference earlier on Monday. The same amount of rescuers are on the ground, he said, as there were during Hurricane Michael, a Category 5 hurricane that struck Florida in 2018.
Click here to read more.
SOURCE: The New York Times