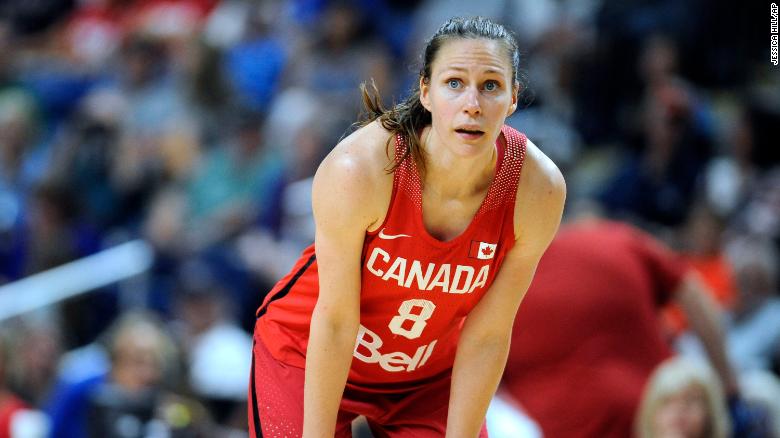 Kim Gaucher is a breastfeeding mom. She is also a Canadian basketball player who wants to represent her country at the Tokyo Olympics that start next month.
In an Instagram video she posted this week Gaucher says she can't do both because "Tokyo has said no friends, no family, no exceptions."
Gaucher says she is not allowed to bring her three-month-old daughter, Sophie, with her to the Games.
"All I have ever wanted out of my basketball career is to (represent) at the Olympics," added Gaucher, who is 37 year old. "Last year, my teammates and I qualified for Tokyo.
"Right now, I'm being forced to decide between being a breastfeeding mom or an Olympic athlete. I can't have them both."
"Trying to get the word out …. it's hail Mary time," Gaucher wrote in the caption of the video.
Click here to read more.
SOURCE: CNN, John Sinnott and Aleks Klosok