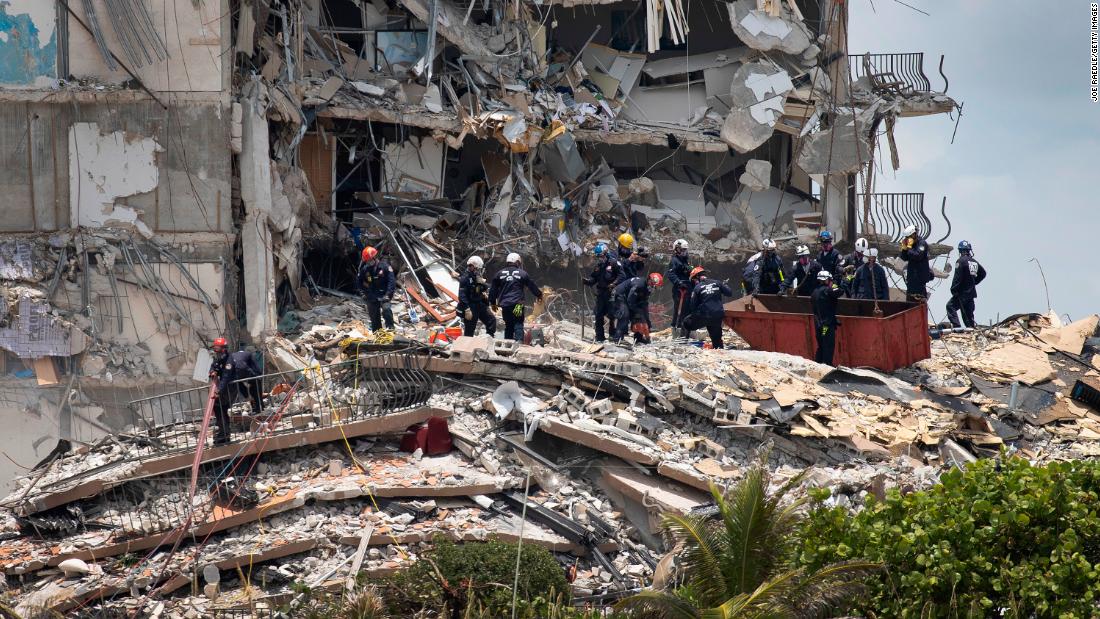 Families of more than 100 people still missing after a partial condo building collapse received sobering news Sunday, when the death toll reached nine and a fire chief said the situation looked dire.
Rescue crews have been sifting through a mountain of rubble since Thursday morning, hoping to find those missing after the collapse in Surfside, Florida.
They've been stymied by a fire and the constant threat of further collapse where 55 of the 136 units of Champlain Towers South crashed to the ground.
As of Saturday, about 156 people were still unaccounted for, Miami-Dade Mayor Daniella Levine Cava said. Officials did not give an updated number Sunday on those still missing. About 130 people have been accounted for, Levine Cava said.
"We have over 400 personnel strictly utilized for search and rescue," Miami-Dade Fire Rescue Chief Alan Cominsky said Sunday.
Israel and Mexico are both helping with the search efforts, officials said.
"It's a strategic process. We can't have one squad working right on top of another. So we have to space out. We have to have different components. So at one time, I think we have over 200 people working on that debris site."
Click here to read more.
SOURCE: CNN, Aya Elamroussi and Holly Yan