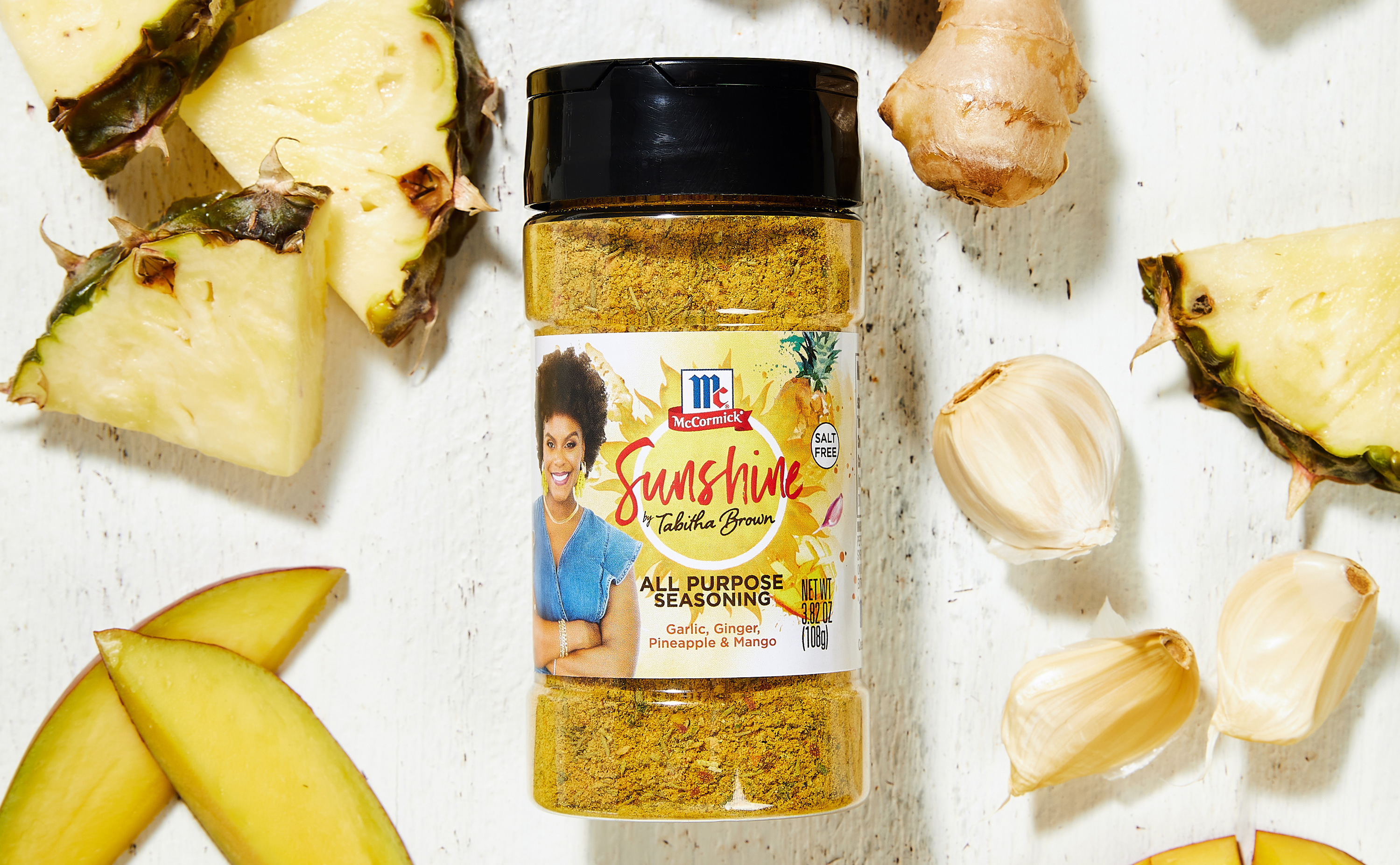 In July, vegan actress and TikTok influencer Tabitha Brown will launch a new, limited-edition Sunshine All Purpose Seasoning in partnership with spice brand McCormick. The spice mix—which features her face on the label—blends ingredients such as garlic (Tabitha's favorite), along with allspice, thyme, turmeric, cayenne pepper, mango, and pineapple.
The salt-free, Caribbean-influenced spice blend is bright and warm and is suitable for a number of recipes and uses. As part of the partnership with McCormick, Brown created three recipes using the new spice blend: Sunshine Shick'n (shiitake mushroom-based vegan chicken stir-fry coated with a sweet and savory sauce); Maple Roasted Sweet Potato Wedges; and Chicky Farro Bowl (farro bowl topped with roasted chickpeas coated in Sunshine Seasoning).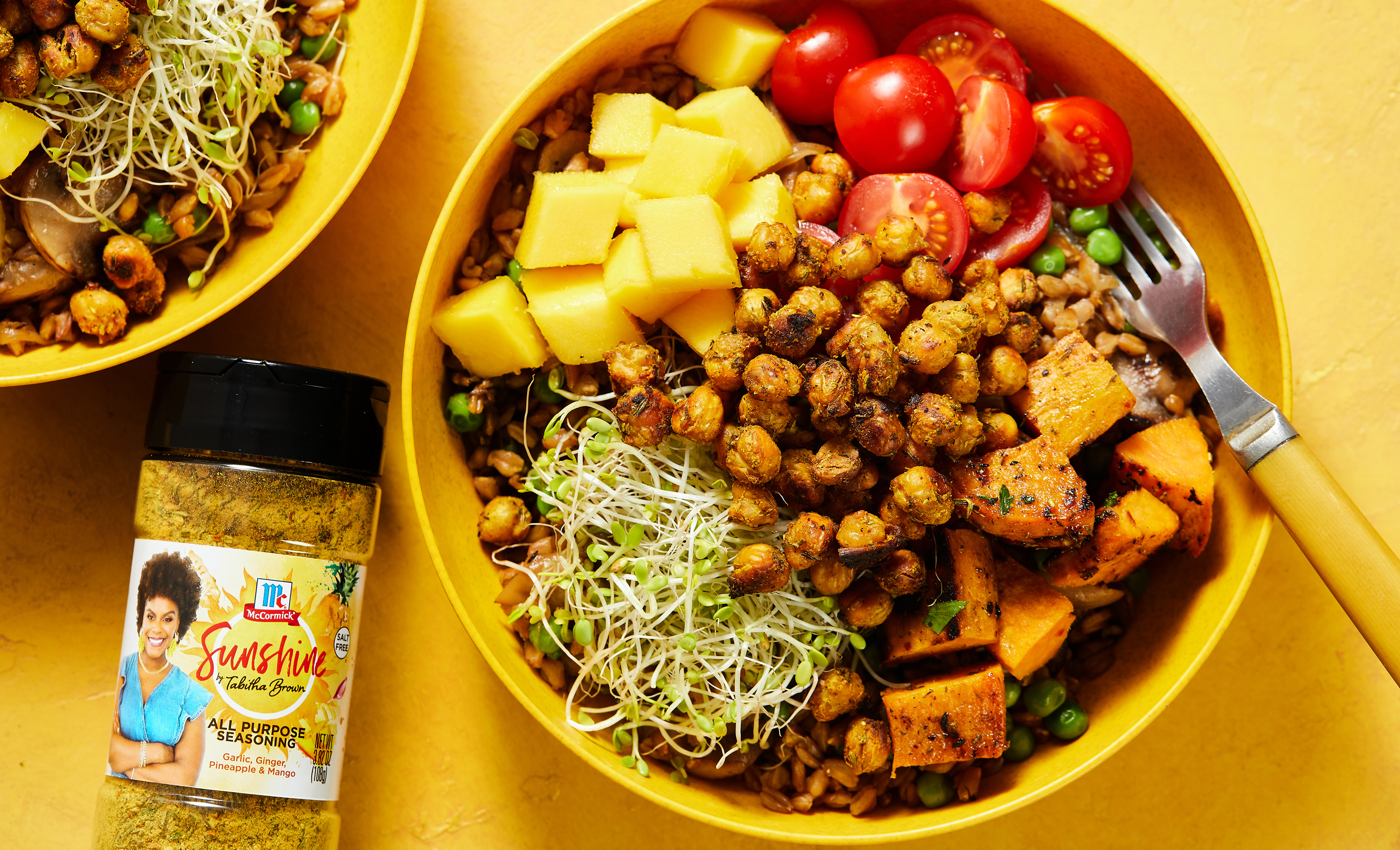 "Sunshine for me is about spreading positivity. I always say, 'Have a good day and if you can't, don't you dare go messing up nobody else's.' This seasoning is all about bringing that radiance and positive energy into your kitchen," Brown said. "You can use the Sunshine All Purpose Seasoning on any dishes you have planned this summer, whether it's for heading out to a barbecue or cooking at home because that's your business."
Starting on July 8, the limited-edition Sunshine All Purpose Seasoning will be available for purchase online, exclusively through McCormick.com, while supplies last.
Click here to read more.
SOURCE: VegNews, Nicole Axworthy