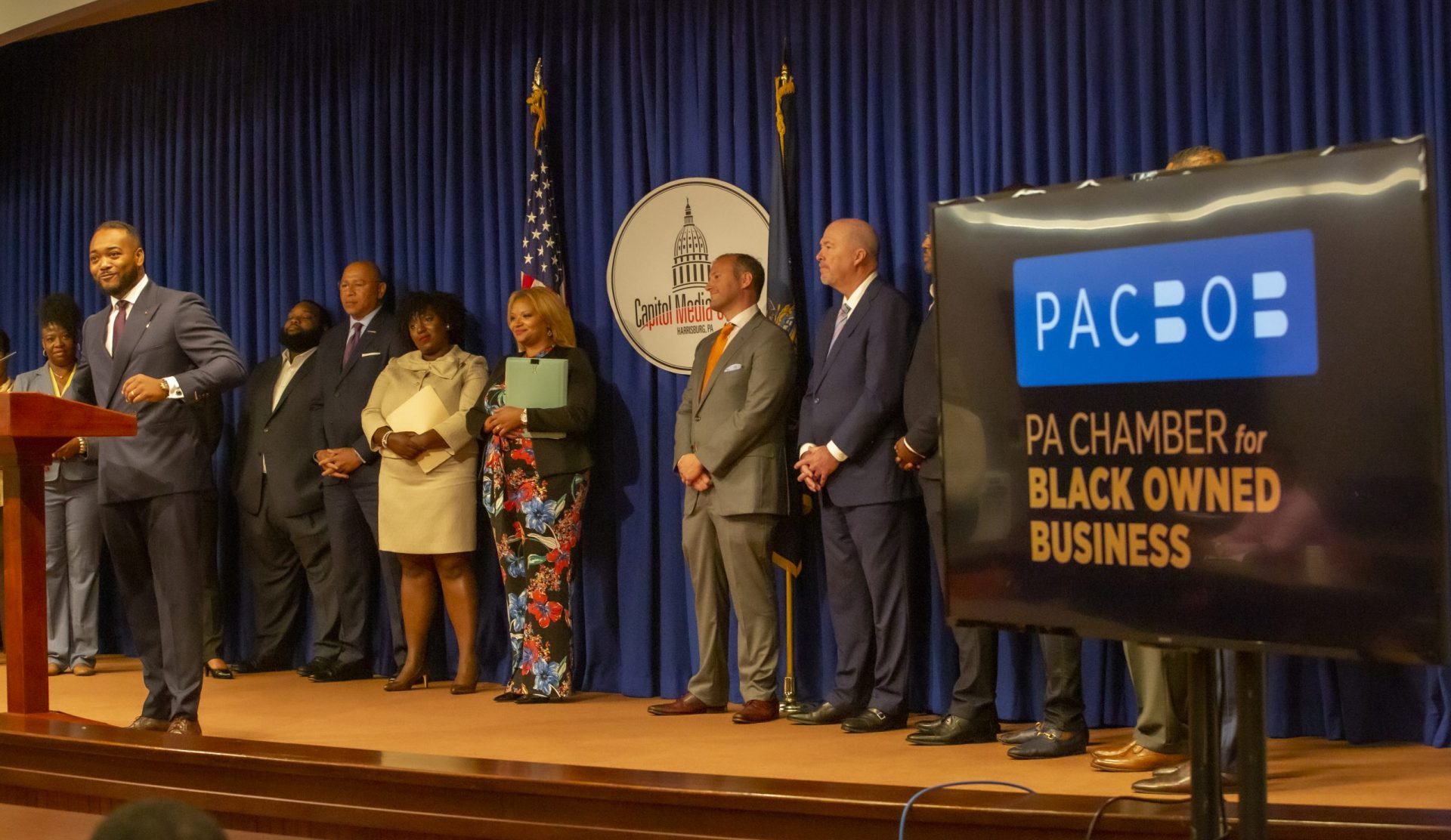 When the economy began to shut down due to the coronavirus pandemic, Black businesses were hit disproportionately hard. Between February and April 2020, they declined 41 percent, in comparison to 17 percent for White-owned businesses, according to a study from the National Bureau of Economic Research.
David Dix, CEO of a Harrisburg-based government relations firm called Luminous Strategies, and Marcia Perry Dix, CEO of Harrisburg public relations firm Perry Media Group, decided to create the Pennsylvania Chamber of Black-Owned Business.
The nonprofit, known by its acronym as PACBOB, launched Monday and is the first statewide organization to lobby on behalf of Black businesses.
David Dix explains the organization's goals are to connect Black entrepreneurs to a larger network of business owners and to help them get access to investment and training.
"This effort is to recognize first that we are all stronger together, so we're trying to break down silos, break down barriers and create the biggest tent possible for Black businesses to succeed," Dix said.
PACBOB will work with other regional chambers of Black-owned business, but plans to expand its reach in other places not covered by regional chambers.
"Places like Erie, which is my hometown, places like Reading, Scranton, are not covered by any of the regional African American chambers, so we intend to be that support system for those areas," Dix said.
Click here to read more.
SOURCE: WITF, Gabriela Martínez