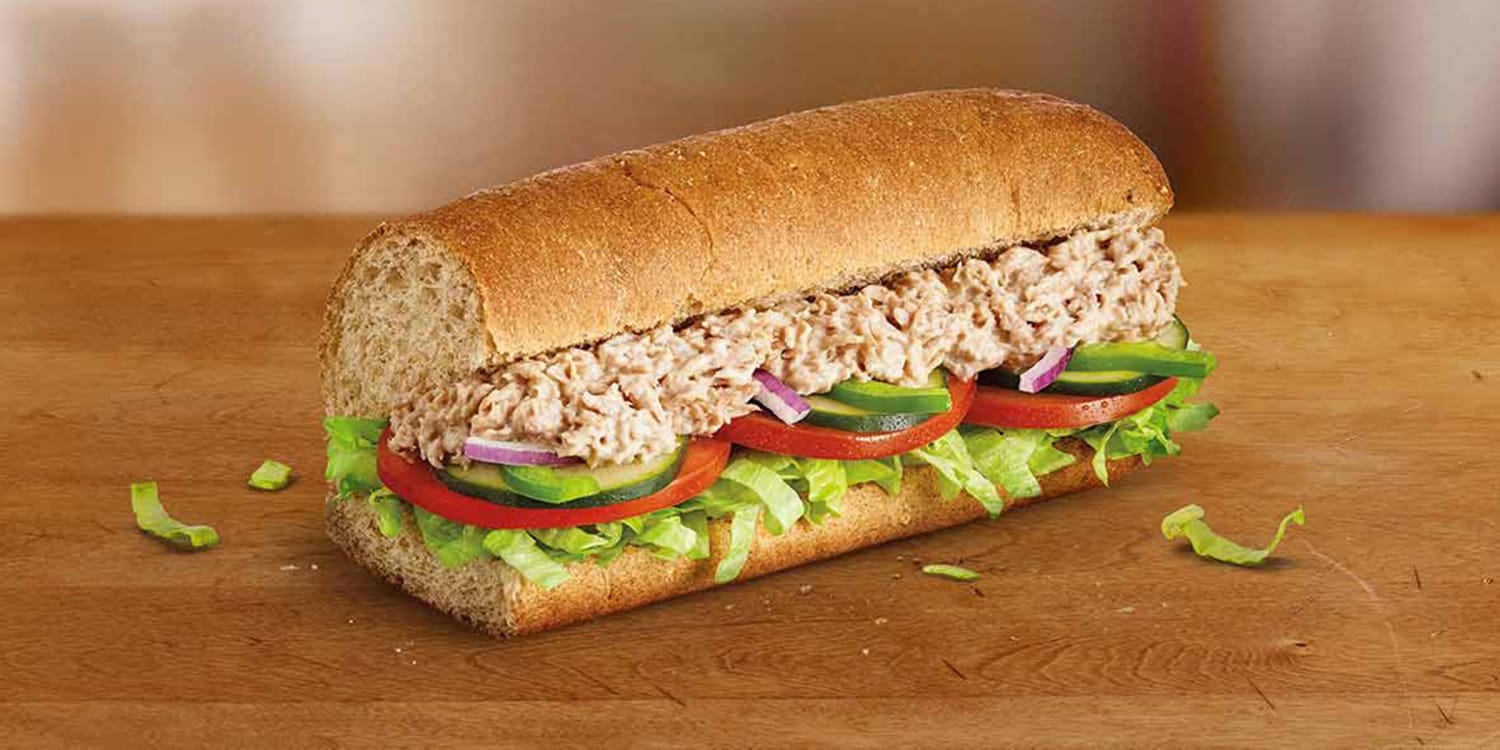 The Subway tuna saga continues after a lab study found no evidence of tuna DNA following testing of Subway's sandwiches and wraps.
The New York Times commissioned to have "more than 60 inches worth of Subway tuna sandwiches" tested by a lab following a lawsuit in January which claimed there's no real tuna in the chain's ingredients. The Washington Post was the first to report the allegations made by two California residents – Karen Dhanowa and Nilima Amin – who filed the lawsuit in the U.S. District Court for the Northern District of California.
Samples of the tuna from Subway were picked up from three locations in Los Angeles and a lab conducted a PCR test to determine if the chain restaurant's tuna included one of five different tuna species, the New York Times revealed. As the outlet notes, the Seafood List compiled by the U.S. Food and Drug Administration defines 15 species of fish that can be labeled as tuna.
Subway claims that they use skipjack and yellowfin tuna, species that the lab used by the New York Times would be able to detect. "No amplifiable tuna DNA was present in the sample and so we obtained no amplification products from the DNA," the lab study concluded. "Therefore, we cannot identify the species."
The lab spokesperson added: "There's two conclusions. One, it's so heavily processed that whatever we could pull out, we couldn't make an identification. Or we got some and there's just nothing there that's tuna."
When tuna is cooked, its DNA becomes denatured – meaning that test results could be inaccurate due to the change, the New York Times added. Inside Edition similarly commissioned a lab study in February using the tuna from three Subway locations in Queens, New York. Their results concluded that the chain does use real tuna.
In the lawsuit filed in January, plaintiffs allege Subway's tuna is made "from a mixture of various concoctions that do not constitute tuna, yet have been blended together by Defendants to imitate the appearance of tuna." The complaint allegedly comes after the plaintiffs had "multiple samples" of the tuna taken from Subway locations across California tested at independent labs.
Click here to read more.
SOURCE: PEOPLE, Naledi Ushe