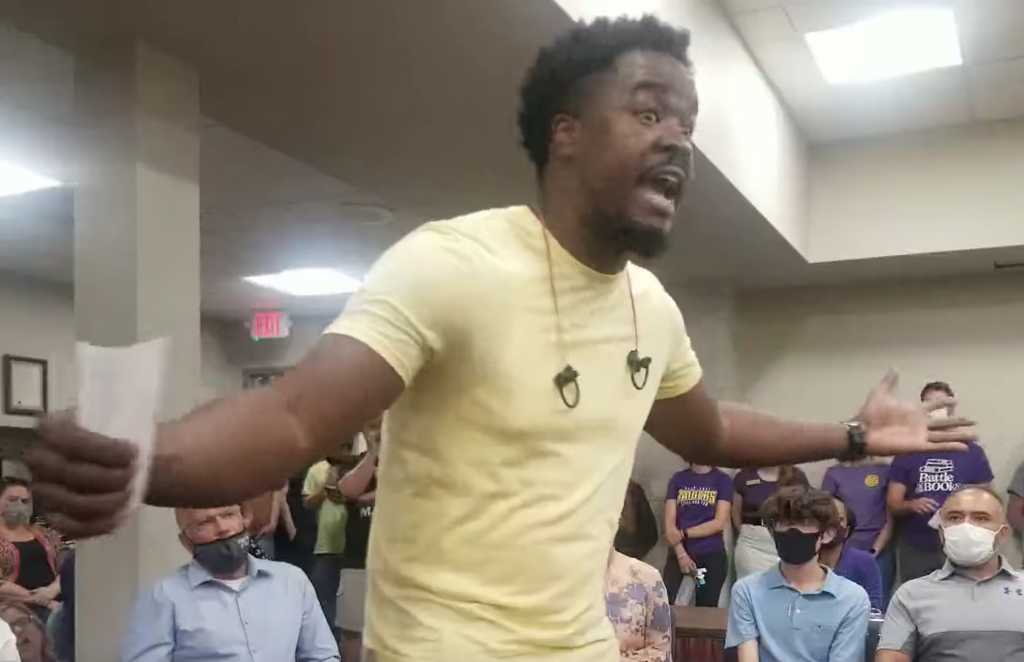 Ty Smith, a parent who hosts a weekend radio show in central Illinois, blasted Critical Race Theory (CRT) in a blistering short speech before a crowded district school board meeting, the latest in a growing chorus of frustrated parents who view CRT as an ideology that flies directly in the face of the teachings of Dr. Martin Luther King.
Smith began by sharing a personal story from his childhood, in which he and other kids on public assistance were forced to go last to receive lunch during grade school. Smith says, even though he was just in third grade, this caused him to become frustrated at his friends and stop talking to them.
He believes CRT has a similar, faulty mindset. "I'm mad at them for something that wasn't even their fault… they weren't looking down on me," Smith explained. "They didn't think they were better than me. I'm the one that came up with those false perceptions of what my friends were. Not them," he said, pointing out the divisive nature of CRT. "Critical Race Theory is pretty much going to be teaching kids to hate each other, how to dislike each other.
Smith disputed some of the central tenants of CRT. "You're going to deliberately teach kids, 'this white kid right here got it better than you because he's white'? You're going to purposely tell a white kid that black people are all down and oppressed? How do I have two medical degrees if I'm sitting here oppressed?" he said to loud cheers from the crowded meeting.
"No mom, no dad in the house. Worked my way through college, sat there and hustled my butt off to get through college. You gonna tell me somebody that looked like y'all white folks kept me from doing that? Are you serious? Not one white person ever came to me and said 'well, son, you know you'll never be able to get anywhere because the black people'", an incredulous Smith argued.
Click here to read more.
Source: Faithwire