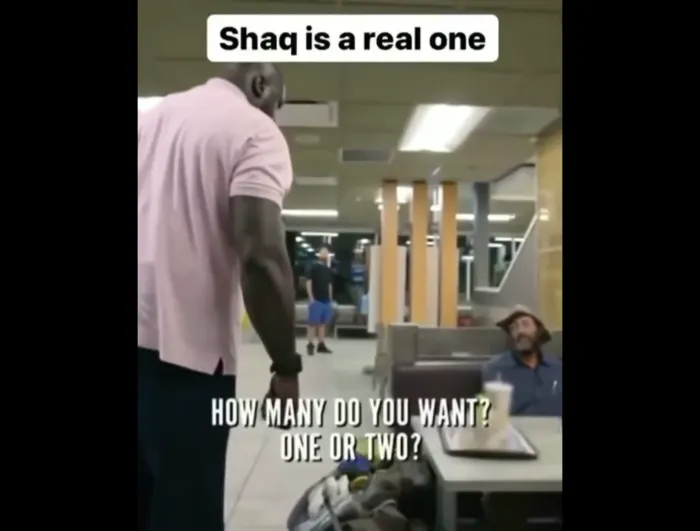 Shaquille O'Neal is a big man with a bigger heart. He has demonstrated this repeatedly, having incredible gestures with strangers who can't believe this man just helped them get something they struggled to have.
A couple of months ago, he helped a young man get an engagement ring. Prior to that, he had told the story of when he bought furniture for a lady whose house was burned down and more.
He has repeatedly said he's always trying to help people, and nobody argues that. Shaq is always showing how much he cares for others. Recently, a video of him buying food for a homeless man surfaced to confirm that the 4x NBA champion is really something else.
In the video, Shaq appears asking a man if he's hungry. Then, he offers to buy him two chicken sandwiches. Afterward, he was visibly excited after running into somebody with a Lakers' tattoo.
Click here to read more.
Source: Fadeaway World