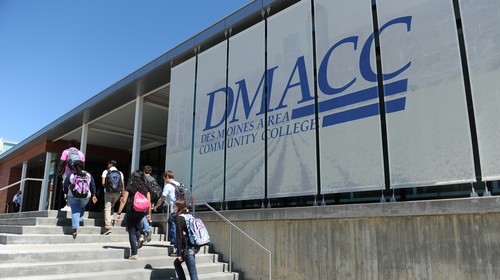 An Iowa community college cancelled all classes for four days after hackers forced it to shut down parts of the school's network and telephone system.
The hack, which appears to be ransomware, has forced the Des Moines Area Community College (DMACC) to resort to posting updates on Facebook, Twitter, and a barebones version of its site. The school has also asked faculty, staff, and students to avoid using Microsoft Office 365, as well as the popular online learning platform Blackboard.
DMACC announced on Thursday June 3 that it was "currently working to restore Internet service across the College," and that classes for that day were cancelled. The college then cancelled all classes on Friday, as well as Monday, and Tuesday of this week, according to its official Facebook page.
On Wednesday, the college asked some students to come to campus for in-person classes.
"DMACC classes that include any in-person component (either fully in-person, or partially in-person) will resume and be held at their regularly scheduled times and locations," DMACC announced on its official website, which now only includes updates about the cyberattack and its consequences to school's activities. "For our students and faculty, this means that if any portion of your class would typically meet in-person, that portion of class will resume being held as scheduled beginning Wednesday, June 9."
Click here to read more.
Source: Vice