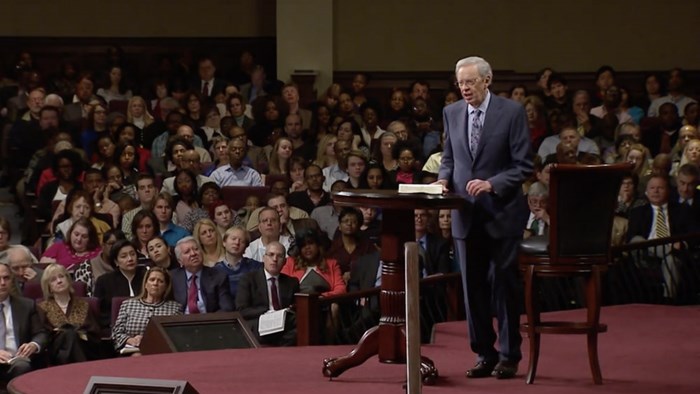 Charles Stanley has been spending more time with family since he stepped down as pastor of First Baptist Church Atlanta in 2020. He has continued his schedule of preaching on TV and radio with In Touch Ministries. And he is working on a book about prayer that will be released this fall.
He has not started a new business selling gummies and other products infused with cannabidiol (CBD), a compound extracted from the marijuana plant.
Enough people thought the longtime Southern Baptist pastor, considered one of the best evangelical preachers of his generation alongside Billy Graham and Chuck Swindoll, might have gotten into the CBD business, however, that In Touch Ministries released a warning on Saturday: "IT IS A SCAM."
"Dr. Stanley has not begun any new venture," the official statement said. "Scammers are attempting to trick you into giving your personal information or infect your electronic devices by using Dr. Stanley's image."
In Touch Ministries staff have reported the false advertising to Facebook and other social media sites selling "Charles Stanley CBD gummies" and "Charles Stanley CBD oil," but new ads—with the preacher's name superimposed over a large marijuana leaf, or the preacher's name next to a spilled pile of glistening gummy bears—have appeared to replace them.
"Our social media team has been working with Facebook to quickly remove these false ads as soon as we are alerted to them," Seth Grey, an In Touch Ministries spokesman, told CT. "Unfortunately, as soon as one ad is removed, another pops up in its place."
And just to be clear: "This is false and Dr. Stanley does not endorse anything like this," Grey said.