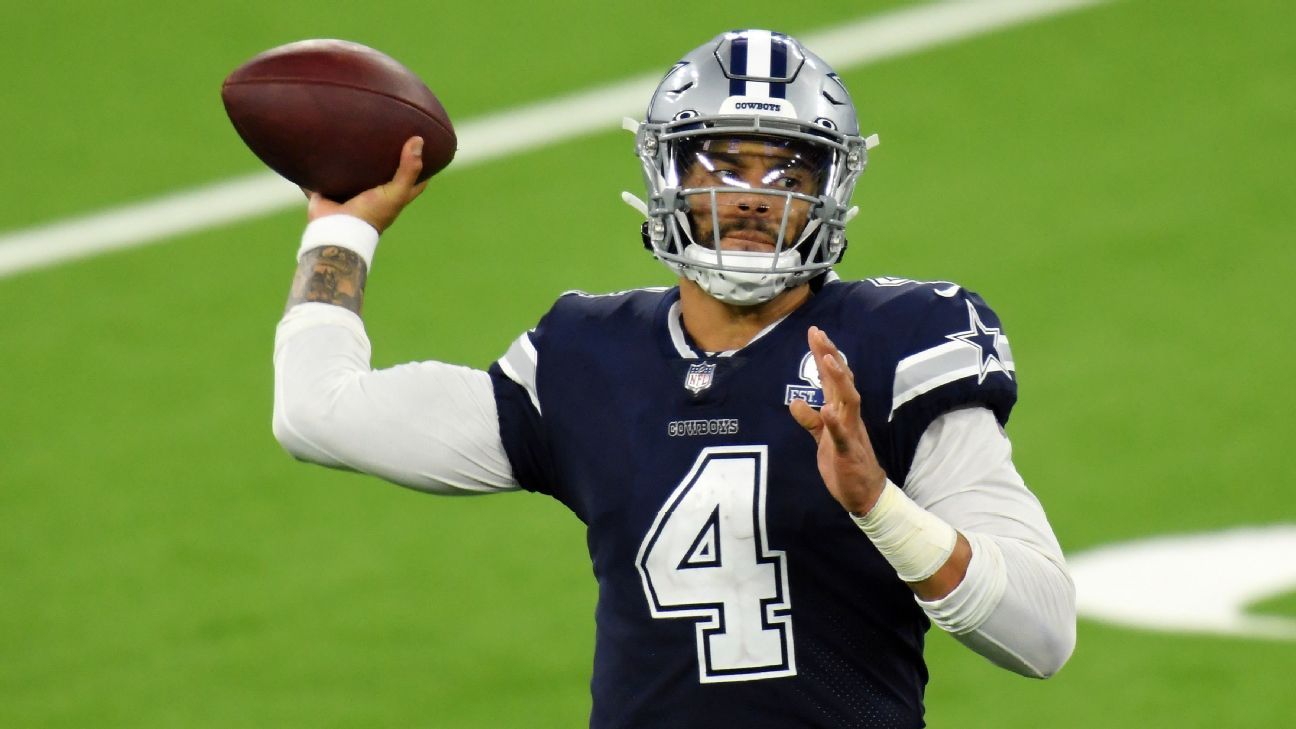 Dallas Cowboys quarterback Dak Prescott is leaving the apparel company Adidas and signing a five-year agreement with the Jordan Brand, a source close to situation told ESPN's Adam Schefter.
Prescott will be the only Jordan Brand quarterback, the only Cowboys player and the highest-paid NFL player on the Jordan Brand roster, Schefter reports.
Prescott's deal was negotiated by his marketing agent Peter Miller of JABEZ Marketing Group and the Jordan Brand team, according to Schefter.
The Cowboys and Prescott agreed to a four-year, $160 million contract, including $126 million guaranteed, in March.
Prescott had been with Adidas since his Pro Bowl rookie season with the Cowboys in 2016. Mississippi State, where Prescott played in college, was an Adidas school when he was there.
Click here to read more.
SOURCE: ESPN