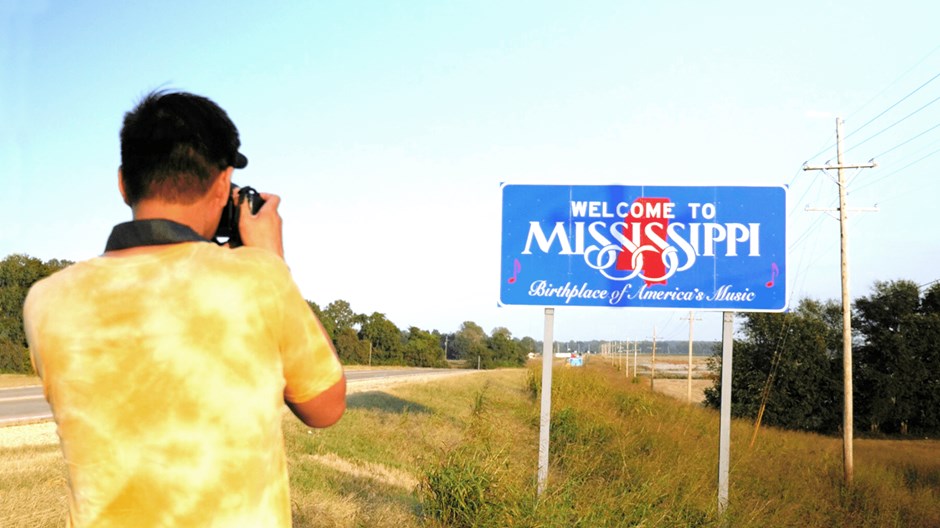 What kind of accent is that?
People saw my Chinese face and heard my Texas drawl. And in their minds, it didn't add up, even though my family had been in the United States for three generations. But I was proud of my Southern accent and my family's story in America that it contained.
I saw strong echoes of my family's history in Far East Deep South (available on PBS.org, WorldChannel.org or the PBS app through June 3), a documentary that follows the Chius, a Chinese American family exploring their ancestors' history in the Mississippi Delta.
At the start of the film, Baldwin and Edwin Chiu have little knowledge of their Southern history and their grandfather's relationship to the white and Black communities. They travel as adults to the Mississippi Delta with their father, Charles Chiu, after learning that their grandfather, K. C. Lou, was buried in a small town along the river. They connect with locals who share stories and pictures of K.C. and historians who help paint the broader context of their family's story.
Many of us have learned key details of family history as adults. Some older generations purposely hold onto secrets, not eager to relive shame, agony, or violence. Others don't take intentional time to share. And yet, as my family, the Chois, and the Bible remind us, practicing vulnerability with our children and grandchildren is what enables us to tell the story of how God has worked through our lives and what enables our communities to heal.
Sharing a family's history often means educating about the larger historical context that your ancestors waded through. In the case of the Chius, their great-grandfather, Chas J. Lou, was born in the US in 1877, eight years after thousands of Chinese laborers finished the transcontinental railroad and five years before the Chinese Exclusion Act went into effect, which banned nearly all immigration from China.
These political realities had very personal consequences. Because Chas was an American citizen and considered a merchant rather than a laborer, he was able to bring in his son, K.C., in 1919. But K.C. couldn't bring his wife or their son, Charles, who were in China. (Charles ultimately did not arrive until 1952.) Not knowing his father's story, Charles believed K.C. never cared about him. But in a poignant moment in the film, he learns his father once wrote to his friend, "I would give up 20 years of my life to have my kids with me."
Click here to read more.
Source: Christianity Today