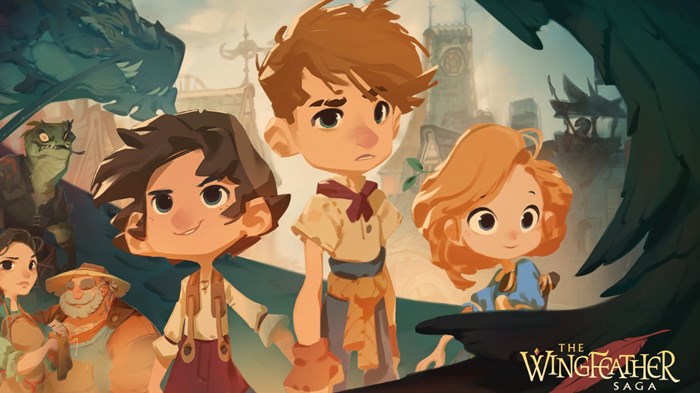 The crowdfunding platform behind the acclaimed TV drama The Chosen has raised $5 million to create an animated version of The Wingfeather Saga, the award-winning fantasy quadrilogy from Christian musician and author Andrew Peterson.
Last month, The Wingfeather Saga's campaign drew $1 million from investors in its first 48 hours, breaking a crowdfunding record set by The Chosen. By Wednesday, investors had raised enough to fund season 1 of the new show, based on Peterson's books. Like The Chosen, the series based on The Wingfeather Saga will be distributed by Angel Studios.
"It 's terrifying every time in a way it wouldn't have been if a big company had underwritten the whole thing. But it 's more gratifying to experience it in real time with encouragers," Peterson told CT days before the series met its goal. "To take a deep breath and launch a big campaign and see these are the same people coming alongside you is a beautiful thing."
His books follow the adventures of siblings Janner, Kalmar, and Leeli Igiby as they seek to rid the land of Aerwiar from the oppression of evil Gnag the Nameless. With the help of their regal mother Nia, bombastic grandfather Podo, and others, the children discover their true identities, their responsibilities to each other, and their role in the Maker's plan.
Originally released in 2008–2014, the books won several awards, including the Christy Award for Young Adult Fiction in 2010 for the second book North! Or Be Eaten, and the 2014 World Children's Book of the Year for the final installment, The Warden and the Wolf King. In 2020, Penguin Random House re-released the books, and they have since sold over 250,000 copies.
Click here to read more.
Source: Christianity Today