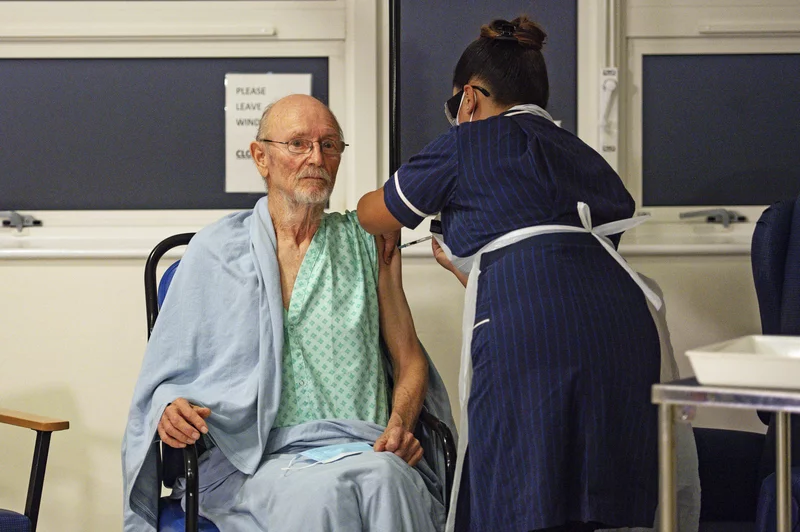 William "Bill" Shakespeare, the first man in the United Kingdom to receive a COVID-19 vaccine, has died following a stroke.
The 81-year-old, whose famous name grabbed headlines around the world last year when he got the jab, died on Thursday, The New York Times reported, at the same hospital where he was inoculated.
On Dec. 8, Shakespeare became the second person in the country to get the Pfizer-BioNTech vaccine at the University Hospital in the central England city of Coventry. Margaret Keenan kicked off the country's vaccination campaign when she got the country's first shot at age 90.
In a statement released by the hospital, according to the BBC, his wife Joy said her husband was "so grateful" to have been one of the first people in the world to be vaccinated against the virus.
"It was something he was hugely proud of – he loved seeing the media coverage and the positive difference he was able to make to the lives of so many," she said. "He often talked to people about it and would always encourage everyone to get their vaccine whenever he could."
Click here to read more.
SOURCE: NPR, Emma Bowman