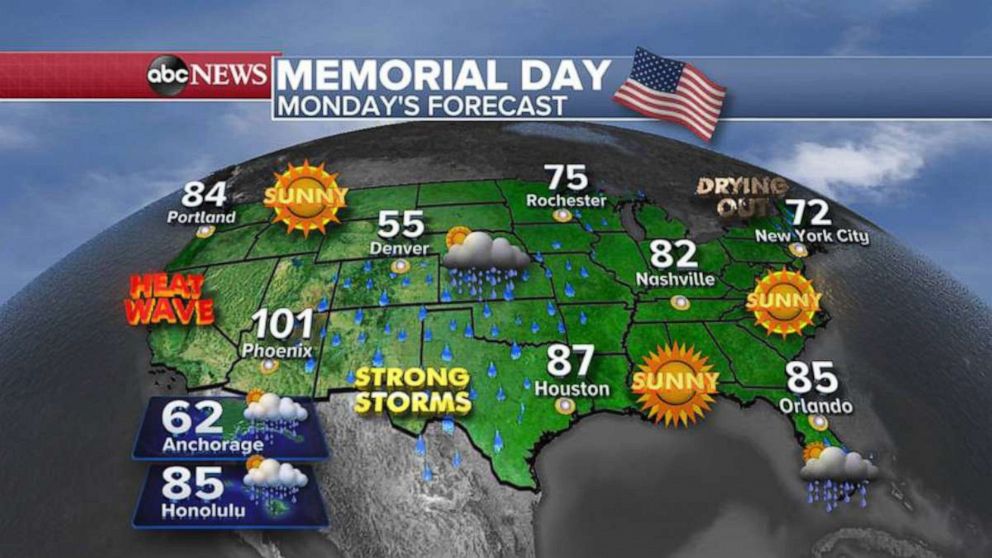 Periods of heavy rain and well below-average temperatures continue to grip parts of the Northeast this Memorial Day weekend.
Not only is it rainy and raw, but it's quite cold — by late May standards. Typically, most of the Northeast cities are experiencing weather in the 70s this time of year.
As for why temperatures are so low in the Northeast – there is a stubborn upper level low over southeast Canada that is pulling down cooler air and keeping the air rather unsettled.
While the current cold air in the region in notable, it is still spring, making unsettled and cold weather possible, although it is rather late in the season for these cold temperatures.
At least 2.47 inches of rain have been reported in New Rochelle, New York, just outside of New York City. Also just outside of New York City, Danbury, Connecticut, has gotten at least 2.36 inches of rain, and Oakland, New Jersey, has reported 2.25 inches of rain.
Click here to read more.
SOURCE: ABC News, Daniel Manzo