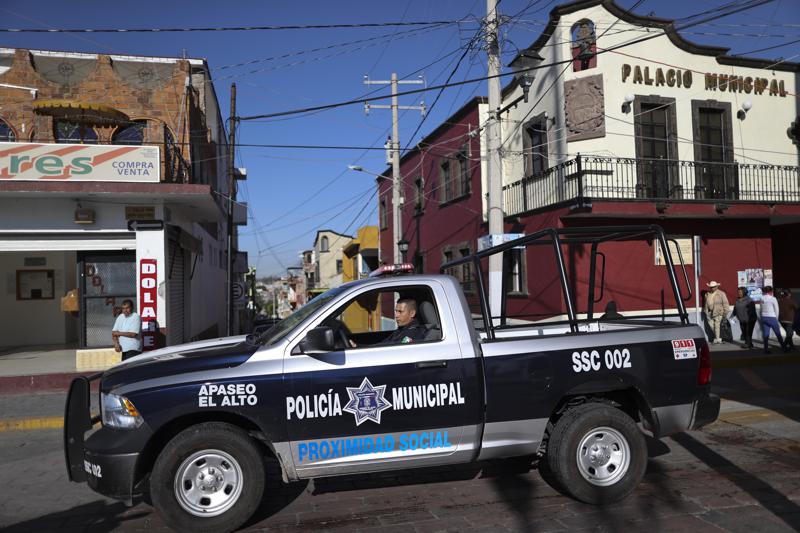 MEXICO CITY (AP) — The notoriously violent Jalisco cartel has responded to Mexico's "hugs, not bullets" policy with a policy of its own: The cartel kidnapped several members of an elite police force in the state of Guanajuato, tortured them to obtain names and addresses of fellow officers and is now hunting down and killing police at their homes, on their days off, in front of their families.
It is a type of direct attack on officers seldom seen outside of the most gang-plagued nations of Central America and poses the most direct challenge yet to President Andrés Manuel López Obrador's policy of avoiding violence and rejecting any war on the cartels.
But the cartel has already declared war on the government, aiming to eradicate an elite state force known as the Tactical Group which the gang accuses of treating its members unfairly.
"If you want war, you'll get a war. We have already shown that we know where you are. We are coming for all of you," reads a professionally printed banner signed by the cartel and hung on a building in Guanajuato in May.
"For each member of our firm (CJNG) that you arrest, we are going to kill two of your Tacticals, wherever they are, at their homes, in their patrol vehicles," the banner read, referring to the cartel by its Spanish initials.
Officials in Guanajuato — Mexico's most violent state, where Jalisco is fighting local gangs backed by the rival Sinaloa cartel — refused to comment on how many members of the elite group have been murdered so far.
But state police publicly acknowledged the latest case, an officer who was kidnapped from his home on Thursday, killed and his body dumped on a highway.
Click here to read more.
Source: Associated Oress