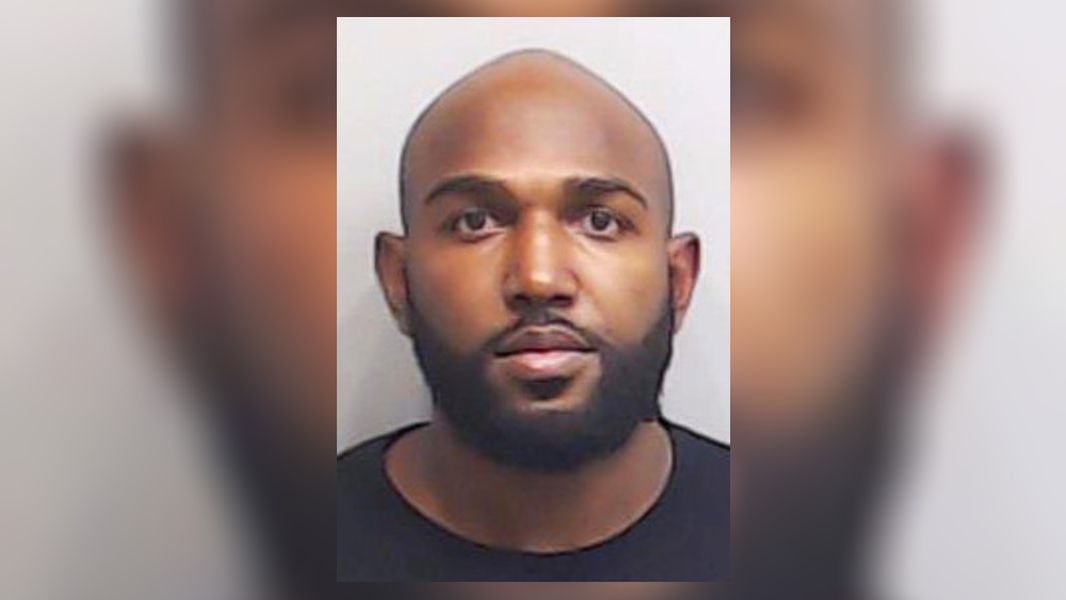 Atlanta Braves outfielder Marcell Ozuna was arrested Saturday and charged with felony assault after he choked his wife and threw her against a wall, according to Sandy Springs, Georgia, police who said they witnessed the incident.
Police charged the 30-year-old Ozuna, who is being held in Fulton County jail, with aggravated assault by strangulation — a felony that carries a minimum of three years and maximum of 20 years in prison — and misdemeanor battery.
The details of the alleged assault put into question Ozuna's future in baseball, with sources telling ESPN that Major League Baseball will launch an investigation that could result in a significant suspension. Further, sources said, the police's reported witnessing of the incident could prompt the Braves to attempt to convert Ozuna's four-year, $65 million contract to non-guaranteed.
At 12:26 p.m. Saturday, Sandy Springs police responded to a 911 call and entered Ozuna's home after hearing screaming inside, according to the department's account of the incident. Officers, the release said, "witnessed the suspect grabbing the victim by the neck and throwing her against a wall. … In addition to the strangulation attempts, the suspect also struck the victim with his arm which had a cast from a previous injury."
The Braves placed Ozuna on the injured list earlier this week with two broken fingers from an errant slide. His wife, police said, "did have visible injuries but was not transported to the hospital."
Click here to read more.
SOURCE: ESPN, Jeff Passan