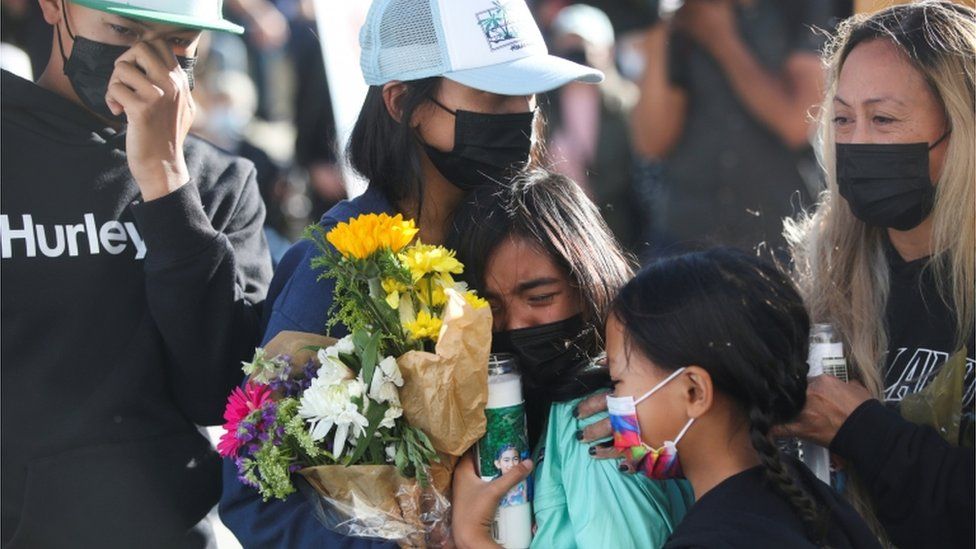 The man who killed nine people in California this week had 12 firearms, more than 20 cans of petrol, and approximately 22,000 rounds of ammunition at his house, police say.
Samuel Cassidy, an employee at the Santa Clara Valley Transportation Authority (VTA) site in San Jose, opened fire at the site on Wednesday.
He killed himself as police closed in, officers said.
The mass shooting was the California Bay area's deadliest since 1993.
So far this year, the US has recorded 233 mass shootings, the Gun Violence Archive reports.
According to the local sheriff's office, this was "a planned event and the suspect was prepared to use his firearms to take as many lives as he possibly could".
Police announced on Friday that the gunman had also set his home on fire before the attack.
Click here to read more.
SOURCE: BBC