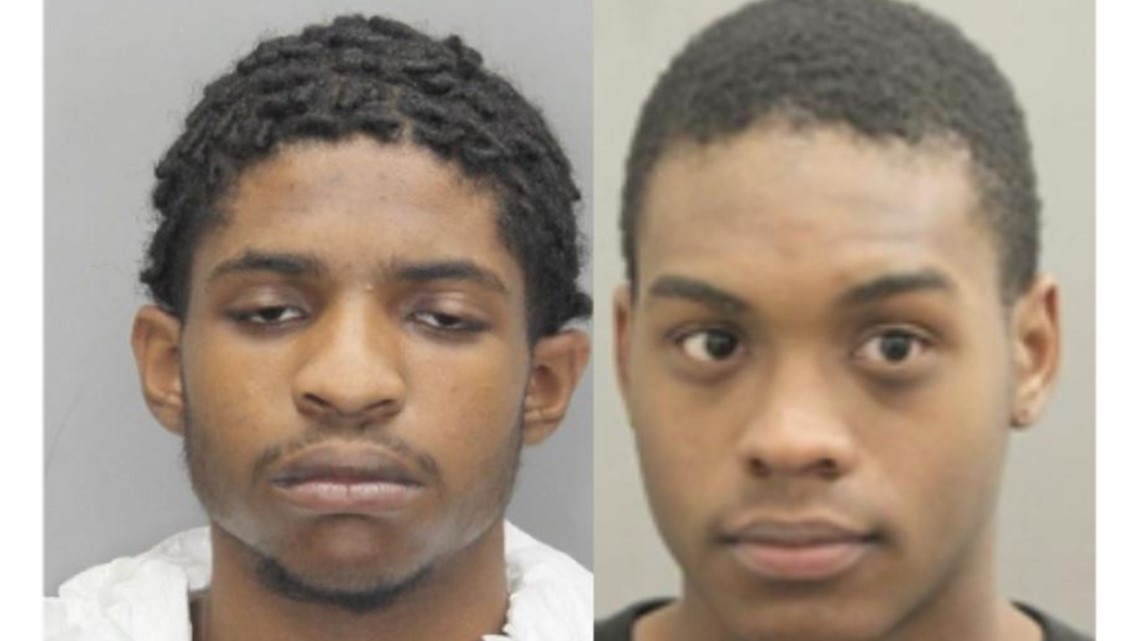 Fairfax County Police say two suspects are now in custody in connection with the murder of a husband and wife, both military veterans, in Springfield.
On Thursday, Fairfax County police released a photo of one of the men responsible: 20-year-old Ronnie Keandre Marshall. The other suspect that was arrested was later identified by authorities as 19-year-old D'Angelo Strand. Both men are facing two counts of second-degree murder along with two counts of use of a firearm in a commission of a felony.
Investigators with the Fairfax County Police Department tell WUSA9 that the suspects and one of the victims' family members are believed to be co-workers.
According to Fairfax County Police, the two military veterans were shot to death in their front yard in Springfield Wednesday morning.
Police said they believe the deaths are connected to a dispute or burglary at the house that they were called to just two days earlier. Fairfax County Police Chief Kevin Davis said the victims were "viciously shot and killed up close at point-blank range" outside their home in the 8000 block of Flint Street.
Police identified the man and woman killed as 55-year-old Edward McDaniel Jr., and his 63-year-old wife, Brenda McDaniel.
Edward McDaniel was currently an active duty full-bird colonel in the U.S. Army. It is not known at this time which branch of the military Brenda McDaniel served in. Major Ed O'Carroll of Fairfax Police described both victims as "physicians" and "honorable soldiers."
Click here to read more.
SOURCE: WUSA9, Khalida Volou, Bruce Leshan, Jess Arnold, Jonathan Franklin, and Tom Dempsey