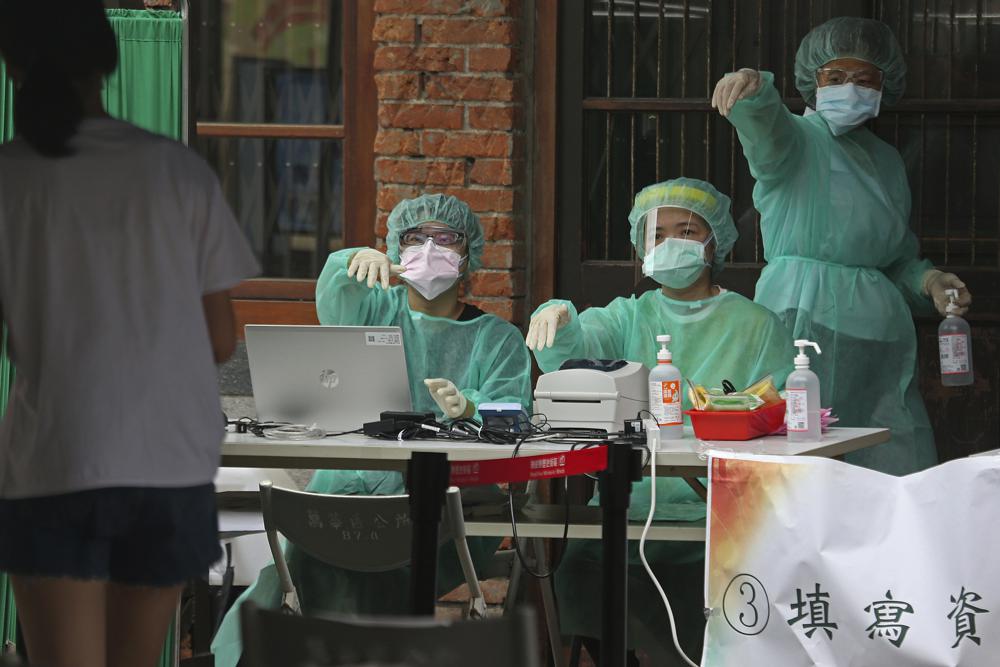 TAIPEI, Taiwan (AP) — Facing Taiwan's largest outbreak of the pandemic and looking for rapid virus test kits, the mayor of the island's capital did what anyone might do: He Googled it.
"If you don't know, and you try to know something, please check Google," Taipei Mayor Ko Wen-je quipped.
Praised for its success at keeping the virus away for more than a year, Taiwan had until May recorded just 1,128 cases and 12 deaths. But the number of locally transmitted cases started growing this month and it soon became clear that the central government was ill prepared not only to contain the virus, but to even detect it on a large scale due to a lack of investment in rapid testing.
That left officials like Ko scrambling to catch up as the number of new infections climbed to some 300 a day. Ko's search put him in contact with six local companies who make rapid tests and his government was soon able to set up four rapid testing sites in a district that had emerged as a virus hotspot.
Rapid tests, experts say, are a critical tool in catching the virus in its early days. The alternative that Taiwan has been relying on — tests that have to be sent out to a lab for processing — has led to backlogs that may be obscuring the true extent of the outbreak.
"You want to identify those infected cases as soon as possible," to contain the spread, said Ruby Huang, a professor in the medical college at National Taiwan University. "And then you're basically running against time."
Click here to read more.
Source: Associated Press