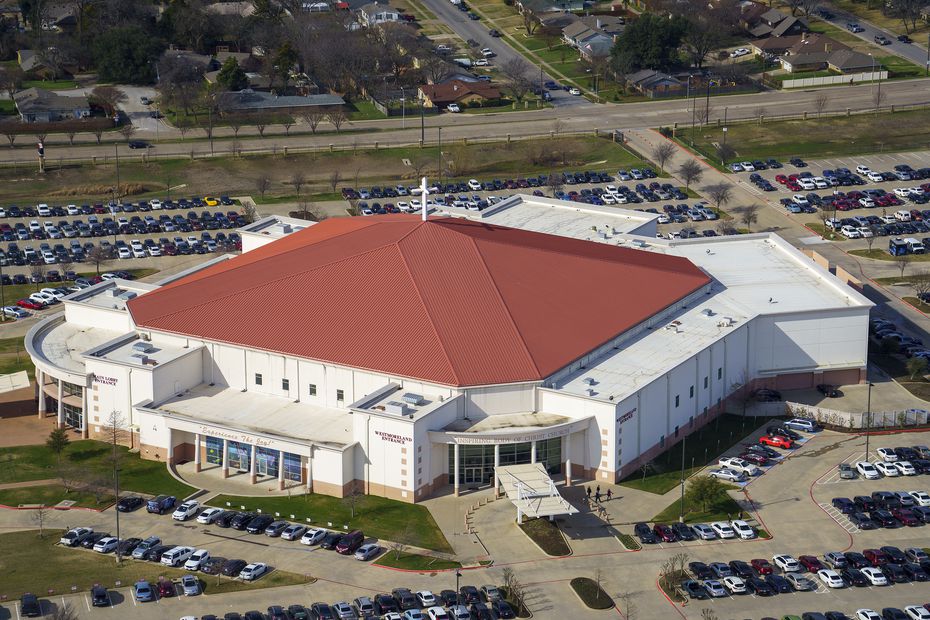 According to the respected Dallas Morning News, Marcus Bell Jr., a former member of Rickie Rush's Inspiring Body of Christ (IBOC) Church, located on a 50-acre campus in southern Dallas, accuses Pastor Rickie Rush of raping him when he was 13. Bell's mother, Donna Fields, and his aunt Renee Phillips, also accuse Rush of sexually abusing them when they were teenagers in the 1990s. The explosive allegations, which are being investigated by Dallas police, were first brought to light in two special reports by The Dallas Morning News team of investigative reporters in September 2020 and October 2020. Bell, his mother and aunt are among 12 former IBOC members who have accused the pastor of inflicting physical, sexual, emotional, and spiritual abuse when they were teens or younger. According to The Dallas Morning News, "they described beatings with wooden paddles, sometimes when they were handcuffed or tied down, hazing, and sexual grooming that led to assaults."
From prison where he is serving the last 16 months of a five-year sentence for aggravated robbery, Bell Jr., now 26, spoke to The Dallas Morning News and detailed his abuse at the hands of the man he used to idolize and even called "Papa", the man he should have been able to trust most—Pastor Rickie Rush. After Bell started acting out in school during his parents' breakup around 2007, he was eventually suspended a week for fighting. It was during this time, that Bell's mother allowed Rush to keep him during the day, "believing he would put him to work and maybe give him a swat or two". While Rush did assign Bell odd jobs around his home and the church that week, he also criticized Bell's dad, Marcus Bell Sr., for leaving the church and accused him of being a bad parent. Allegedly, Rush repeatedly beat Bell Jr. until he was bruised and barely able to walk, and then, before Bell left to return home Friday evening, allegedly Rush raped him and used a fellowship meeting to auction off the special pair of sneakers his dad had bought for him earlier that week.  
Bell's father told The Dallas Morning News he recalled asking his son where his shoes were. Bell told him Rush had taken them.

Angry, Bell Sr. said he went into the church to see Rush, but a group of ushers would not let him. According to Bell, Rush did not touch him after that.

Bell Sr. said the rape account devastated him when his son shared it with him recently. He also understands why his son didn't tell him years ago.

"He knew I'd be sitting in the penitentiary now instead of him," Bell Sr. said.

Fields said her biggest regret in life is letting Rush discipline her son that week. With the help of therapy, she said she now understands the profound psychological hold Rush had over her and her family.

"He was grooming all of us," she said. "He was grooming our family."
Now on a path of confrontation, healing, and recovery, Bell Jr. acknowledges that the traumatic events of that one week spent alone with Rush caused him to fall into despair and a depression so deep that he attempted suicide and was kept at a psychiatric hospital for two weeks. Aided by a counselor/therapist, he can now point to the abuse as the main source of his aggression which ultimately landed him in prison for demanding a cellphone at gunpoint in 2017. When asked what he would say to Rush now, Bell said: "I probably would say nothing to him. I would just see how long he could look me in the eyes. I want him to remember, and know that I remember. …Rush needs to be held accountable. He doesn't need to be doing this to anybody else."
In response to Bell's allegations and the allegations of other victims as reported by The Dallas Morning News (including Bell's mother and aunt's), Rush has issued a blanket denial through his lawyers, Michael Heiskell and Renee Higganbotham-Brooks. "Pastor Rush remains steadfast and firm in his denial of these 14 to 15 year old allegations and reiterates that they are completely, totally and utterly false," their statement reads in part. "The rehash of these baseless allegations serves as a third attempt by these individuals through The Dallas Morning News to continue this smear campaign against him and IBOC. The IBOC community stands solidly behind Pastor Rush." Despite mounting allegations, demonstrations outside his church, and calls for his resignation, Rush, 61, continues to hold services and have access to children and teens through church facilities. Local victim advocates and civil rights leaders have expressed concern that police are not pursuing the investigation into Rickie Rush as forcefully as they should due in part to Rush's longtime status in the community. Therefore, many fear he will never face accountability or be brought to justice in court.
–BCNN1 editors