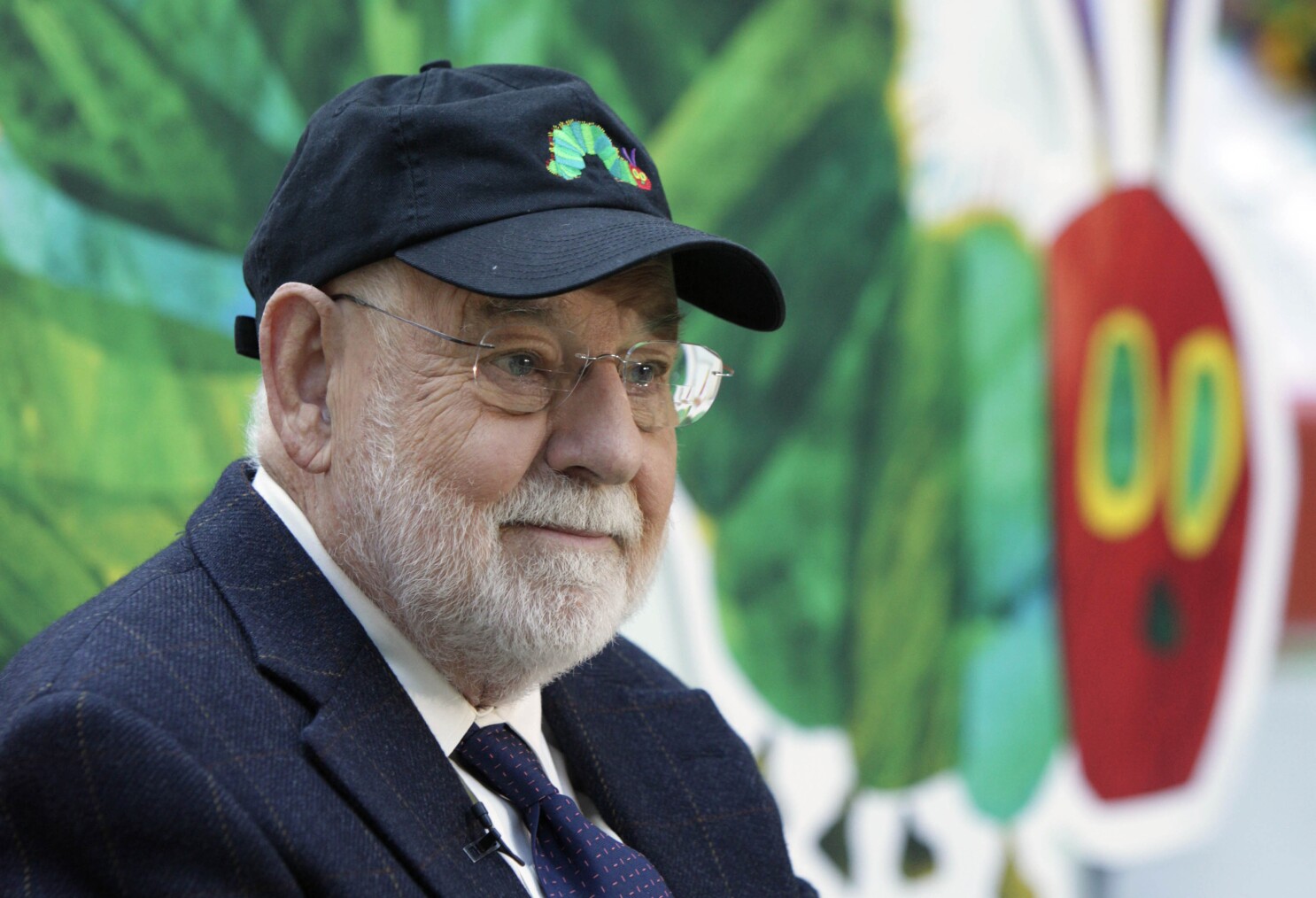 Eric Carle's picture books were often about insects. Spiders, lady bugs, crickets and of course, that famous caterpillar, all as colorful and friendly as Carle himself. The Very Hungry Caterpillar — probably Carle's best-known work — came out in 1969 and became one of the bestselling children's books of all time.
According to a family statement, Carle "passed away peacefully and surrounded by family members on May 23, 2021 at his summer studio in Northampton, Massachusetts." He was 91 years old.
Over the course of his career, Carle illustrated more than 70 books for kids. He didn't get started on that path until he was nearly 40, but he found great inspiration in his own childhood. Born in Syracuse, N.Y., Carle remembered an early life filled with art, light and walking through nature holding his father's hand.
"I think it started with my father. He took me for long walks and explained things to me," he told NPR in 2007. The elder Carle pointed out foxholes, spiderwebs and bird nests, opening his son's eyes to the beauties and mysteries in a child's landscape. But Carle's immigrant parents decided to return home to Germany — his mother was homesick — and they arrived just in time for World War II.
"All of us regretted it," he remembered. "During the war, there were no colors. Everything was gray and brown and the cities were all camouflaged with grays and greens and brown greens and gray greens or brown greens, and … there was no color."
Carle was beaten by teachers and shot at by soldiers, and his beloved father disappeared into a Russian prisoner-of-war camp for years after being drafted to fight for the Nazis. The man who wrote The Very Hungry Caterpillar experienced hunger firsthand.
Carle headed straight back to the U.S. after graduating from art school at age 23 and was immediately hired by The New York Times. He fell in love with the impressionists ("color, color, color!"), served in the U.S. military during the Korean War, and, upon his return, moved into advertising.
Click here to read more.