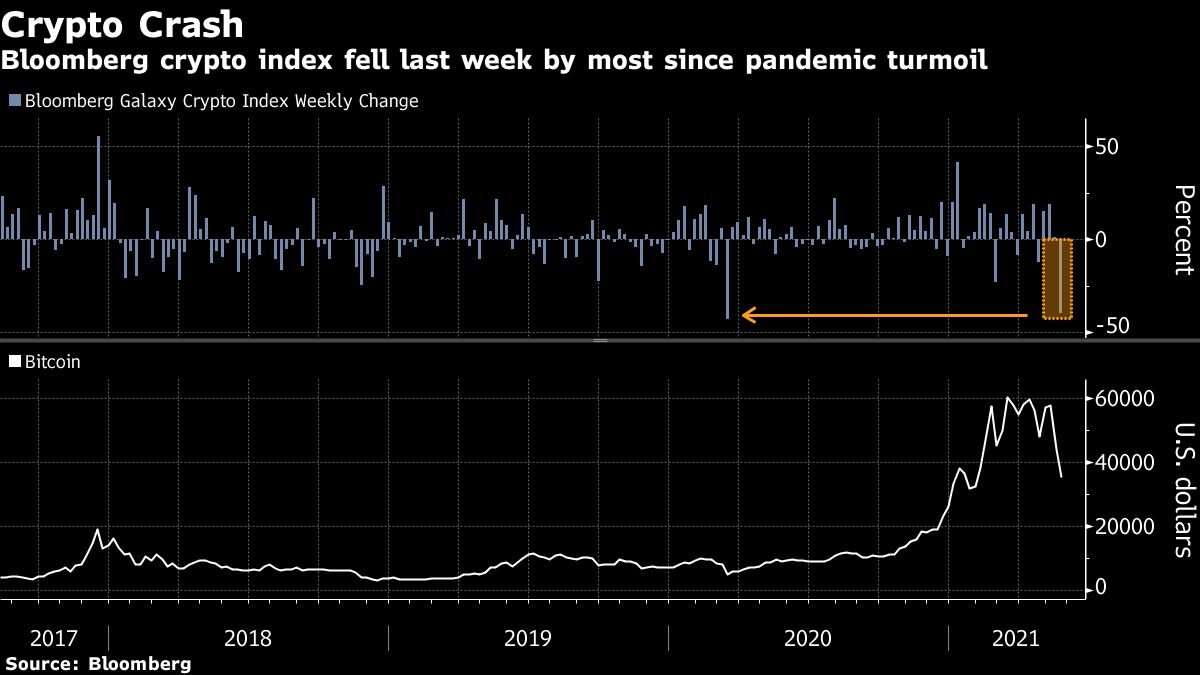 Traditional assets are riding out the cryptocurrency storm so far, a sign that mainstream exposure to volatile digital tokens may be comparatively limited.
MSCI Inc.'s global equity gauge edged up last week even as the Bloomberg Galaxy Crypto Index endured a near 40% plunge, the worst since the onset of the pandemic last March. Treasuries and the dollar were largely steady.
"Anyone with a reasonable asset allocation would have a very small asset allocation to crypto," Saxo Markets APAC Chief Executive Officer Adam Reynolds said in an interview with Bloomberg Television. "I don't think it should make up so much of someone's portfolio that these sorts of moves are going to be damaging to someone's own finances."
The market value of cryptocurrencies has plunged about $1 trillion from a peak of some $2.6 trillion this month, a slide that stoked questions about possible spillovers from lost wealth and damaged sentiment. Some commentators see more pain ahead for virtual currencies as leveraged positions in tokens like Bitcoin and Ether are closed out and regulators step up oversight.
Click here to read more.
Source: Bloomberg Quint