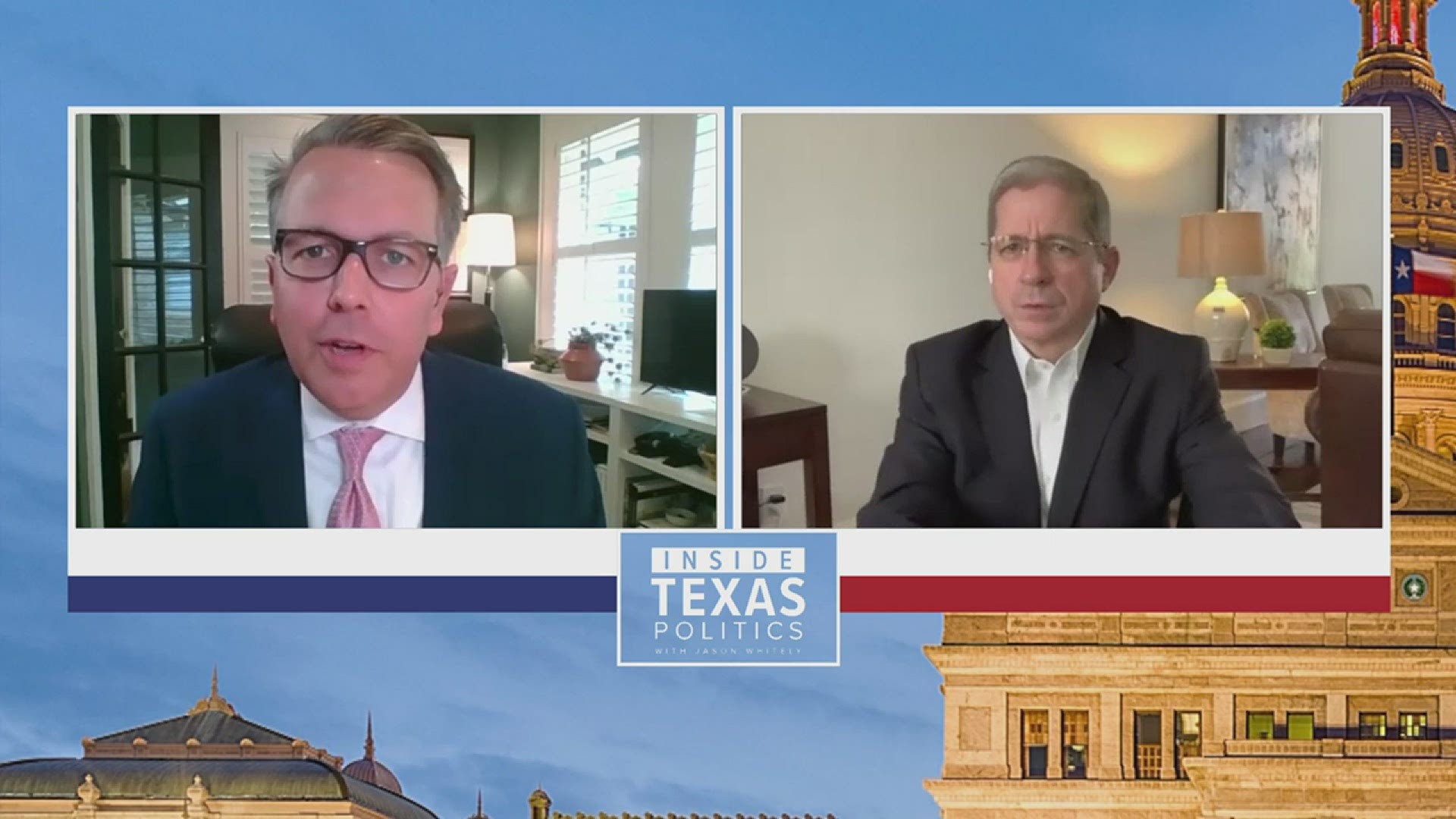 DALLAS — In a rare television interview, the CEO of Vistra Corporation, the state's largest generator of electricity, said the state's economy is at stake if Texas lawmakers do not pass meaningful energy reform in the final week of the legislative session.
"When I go to a meeting, a chamber [of commerce] meeting, and I hear Texas Instruments say we're thinking twice about putting in a semi-conductor plant because of electricity, we can't miss on this one," said Vistra CEO Curt Morgan on Sunday's Inside Texas Politics. "We have to have electricity. It is fundamental to everyday life for businesses and people alike. And when it's that big a deal, it's my view that elected officials will come together and do the right thing."
When pressed on what he heard from Dallas-based Texas Instruments, Morgan said: "I didn't hear them say they were not going to do it, but they said it made them think."
With a week left in the legislative session, Morgan said he remains confident that Texas lawmakers will pass legislation that leaders called a priority after the deadly power outages in February left millions of Texans in the cold and dark.
The state House and Senate have both passed different versions of legislation to address the failures that Texans experienced but representatives from the chambers have yet to settle on specific, substantial changes.
Legislation that has not passed in the final days of the session includes:
Requiring electric and natural gas plants to weatherize their equipment to withstand extreme changes in temperatures
Mapping, which is to identify the critical infrastructure in Texas
Requiring natural gas plants to register as critical infrastructure, like hospitals and 911 centers, so that during rolling blackouts gas plants do not mistakenly get turned off like they did in February
In Texas, natural gas fuels more than half of the electric generating plants.
Morgan, 59, has been one of the most outspoken energy executives on these issues since the deadly outages happened earlier this year. He was the first witness to testify before a joint House Committee that investigated.
Click here to read more.
Source: WFAA