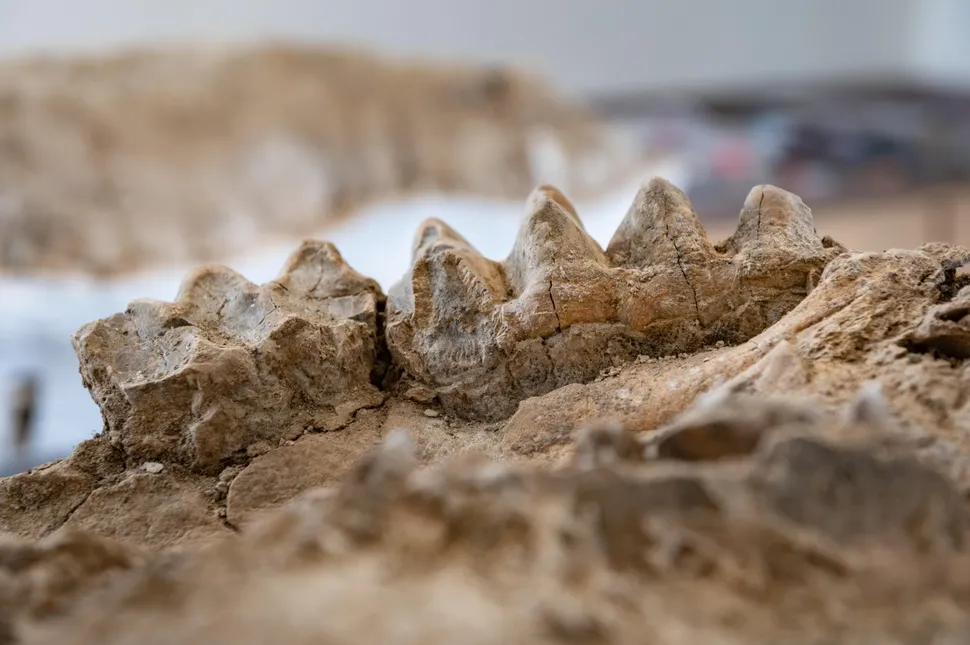 A park ranger wandering through a petrified forest in California has unearthed a trove of prehistoric fossils, including a stunningly preserved mastodon skull and the remains of a 400-pound (181 kilograms) monster salmon, SFGate reported.
Paleontologists unearthed dozens of fossil species near the Mokelumne River watershed in the foothills of the Sierra mountains southeast of Sacramento. The fossil site, which dates back roughly 10 million years to the Miocene epoch, is one of the most significant such troves ever discovered in the Golden State.
"Few other fossil discoveries like this exist in California," Russell Shapiro, a professor of paleontology and stratigraphy at California State University, Chico, told Chico State Today.
The site was discovered by accident.
Greg Francek, a ranger naturalist with the East Bay Municipal Utility District (EBMUD), which provides drinking water for the area, was ambling near the watershed when he noticed something that looked like wood, but was smooth like stone, according to a statement from the EBUMD.
"I happened upon a petrified tree," Francek said in a voice recording included with the statement. "This tree was partially encased in the burial sediments, and because one end was exposed, I could actually see the tree rings inside."
He looked around and discovered a second, then a third, and so on, and it suddenly dawned on him that he was walking in a petrified forest.
Click here to read more.
SOURCE: LiveScience, Tia Ghose