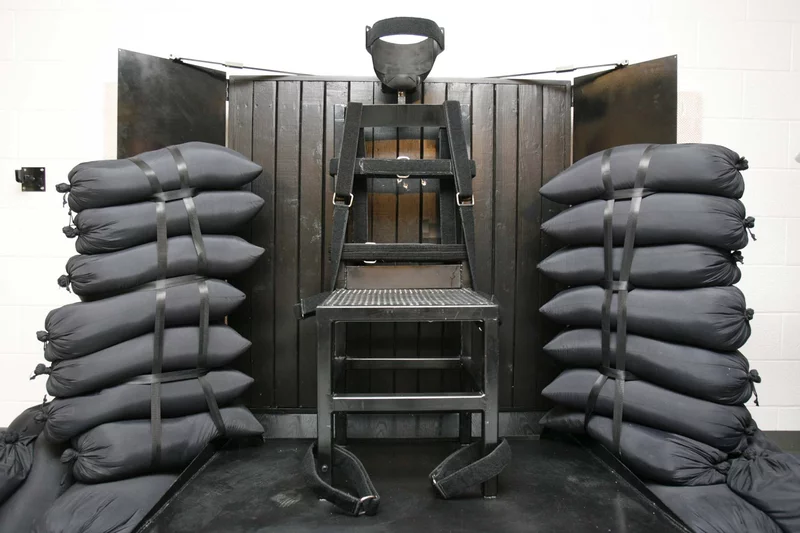 Two death row inmates in South Carolina, now required by law to choose between a yet-to-be-formed firing squad and a 109-year-old electric chair, have decided to sue instead. They call the state's recently signed legislation unconstitutional because lethal injection was the main method of execution when they were sentenced.
It's an argument Democratic state Rep. Justin Bamberg vehemently made as he fought against the new law that is intended to restart executions that have involuntarily stalled in the state for a decade.
"We're going to force people to get electrocuted and give them the choice of getting shot instead when that wasn't even the law when they were convicted of their crime," says Bamberg.
The law does say lethal injection is still possible if it's available. But that's a big if.
Many pharmaceutical companies have stopped selling the chemicals needed to put inmates to death with a needle and in South Carolina, unlike other states, there is no shield law to protect local drug makers' identities.
Before the new law was signed, the decision for the condemned was execution by lethal injection or the electric chair. Those who chose not to be electrocuted could not be put to death because the drugs were not available. That frustrated some lawmakers.
"To have the death penalty and then not be allowed to carry it out is committing fraud upon the citizens we represent," says Republican state Sen. Greg Hembree, a former prosecutor of 25 years.
Click here to read more.
SOURCE: NPR, Victoria Hansen