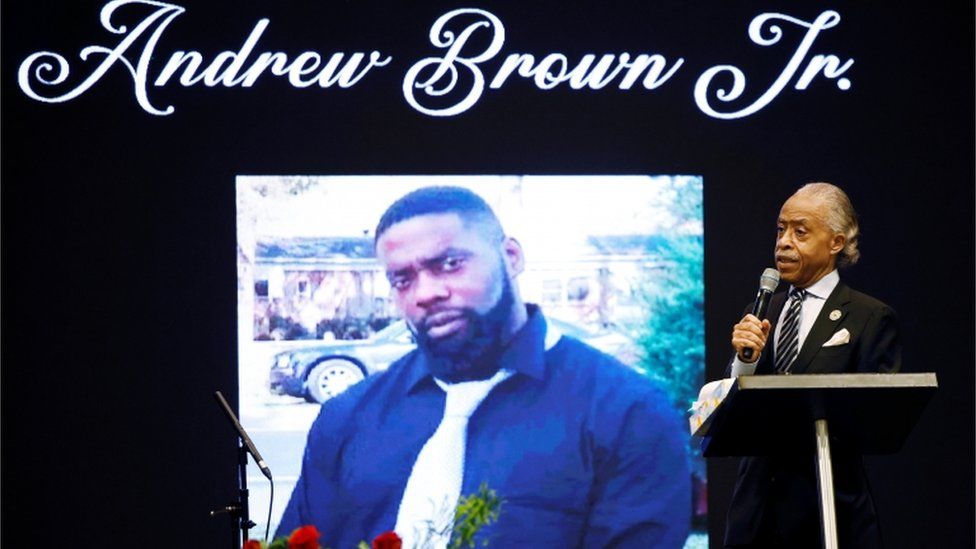 The officers involved in the fatal shooting of a black motorist during an attempted arrest in North Carolina will not face criminal charges.
The Elizabeth City district attorney told reporters the police shooting of Andrew Brown, 42, was "justified".
Officials say Mr Brown drove his car at police during the 44-second encounter.
Mr Brown's family say he was "executed". A private post-mortem examination said he was shot five times, including in the back.
But authorities said on Tuesday that Mr Brown was shot twice: in the shoulder and the back of the head. The other injuries were shrapnel wounds, they said.
His death on 21 April sparked protests against police brutality, and comes at a time of heightened scrutiny over the use of police force on African Americans.
Click here to read more.
SOURCE: BBC