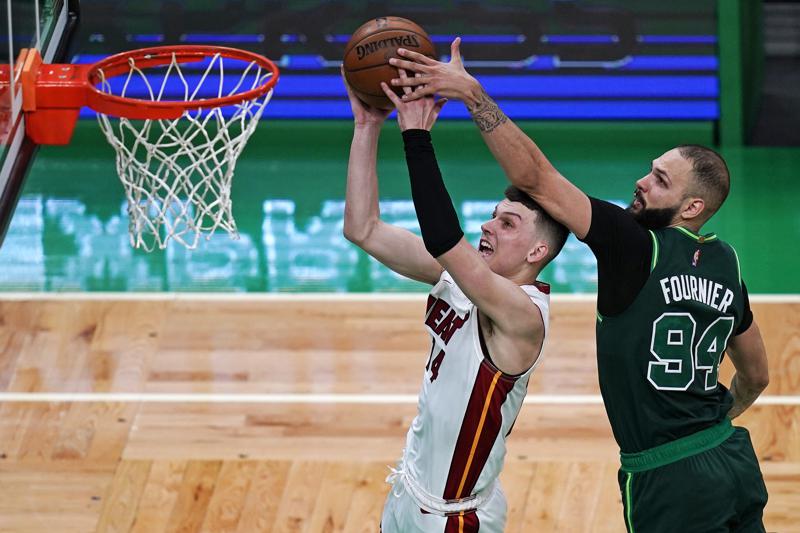 Miami Heat now ties with Atlanta for fifth place in the Eastern Conference after its victory win over the Boston Celtics. The Heat has three more games left in its regular season as does Boston.
"It does mean something. We don't want to act like it's nothing," Miami coach Erik Spoelstra said. "It's not everything we want."
For the Miami Heat: Bam Adebayo and Duncan Robinson each scored 22 points; Kendrick Nunn had 18 points; Goran Dragic scored 17 points; Jimmy Butler contributed 13 points but left the game with an eye injury.
For the Boston Celtics: Kemba Walker scored 36 points; Jayson Tatum scored 33 points; Evan Fournier scored 20 points.
Says Kemba Walker, "It's a pride thing. Individually, we've all got to look into the mirror and say: Are we giving everything we've got? And to be honest, we're not."
Next Playoff for Miami Heat: Host the 76ers on Thursday night.
Next Playoff for Boston Celtics: At Cleveland on Wednesday night.
– Ella Breedlove