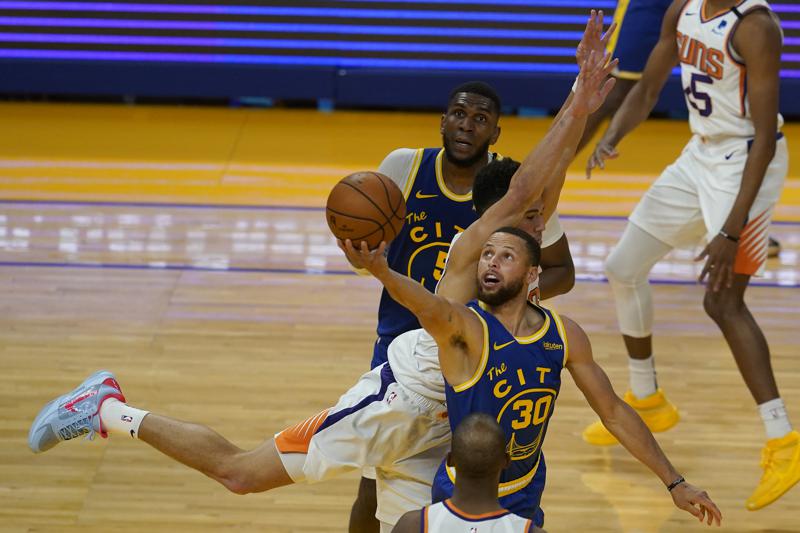 It takes teamwork. Despite Stephen Curry struggling with his shots, with the help of his teammates, the Golden State Warriors was able to pull it off to a victory win over the Phoenix Suns 122-116 on Tuesday night.
Jordan Poole 3-pointer shot gave him 20 points overall; c finished with 38 points; Draymond Green scored his sixth triple-double of the season with 11 points, 11 assists and 10 rebounds; Stephen Curry contributed 21 points.
"It was incredible, a lot of guys stepped up," Green said. "For us to get that win and Steph to struggle shows a lot about the growth of this team. We've got two more games. It's important that we finish those two games strong and try to head into the playoffs rolling."
Just the previous night, the Warriors defeated the Jazz 119-116.
Next Playoff:
Phoenix Suns: Host Portland in their final home game Thursday before finishing with back-to-back games at San Antonio on Saturday and Sunday.
Golden State Warriors: Host the Pelicans on Friday night having won 13 of the last 15 at home vs. New Orleans.
– Ella Breedlove