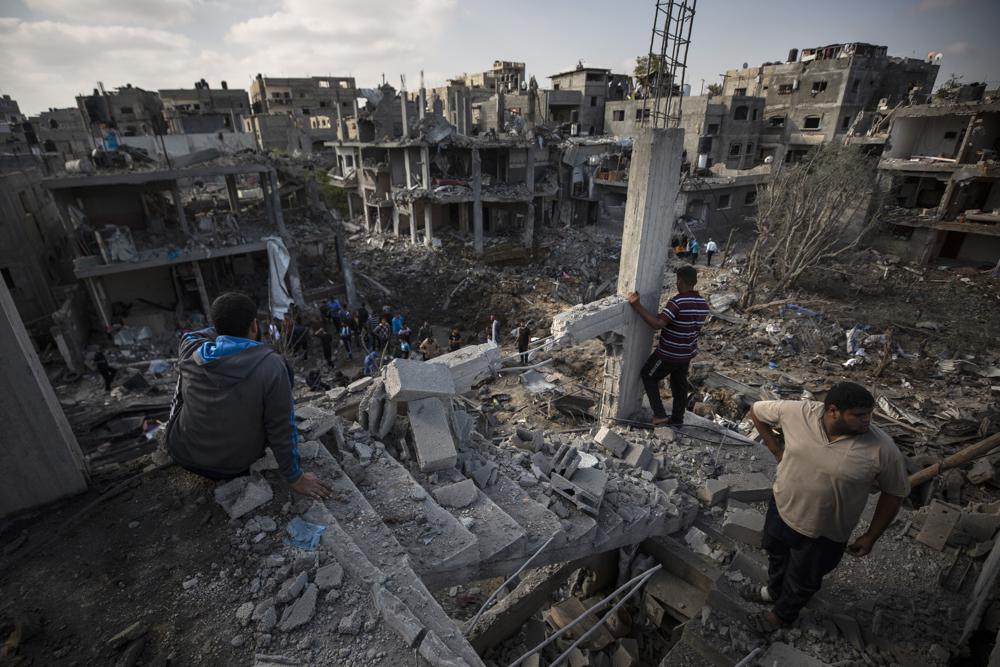 A wall of dark gray smoke rose over Gaza City as Israeli unleased dozens of airstrikes leveling multistory buildings, and destroying the central police headquarters in Gaza City.
According to the Health Ministry, the death toll in Gaza currently numbers 35 Palestinians, including 12 children and three women; 233 are reported wounded. Five Israelis were killed by rocket fire; dozens are wounded. People are in a state of panic.
Lt. Col. Jonathan Conricus said Israeli forces have strict rules of engagement and follow international laws on armed conflict. "We are definitely very mindful of civilian casualties in Gaza and we want to minimize them," he said. "That's the priority."
Hamas' exiled leader, Ismail Haniyeh blames Israel for all the violence that is taking place. Prime Minister Benjamin Netanyahu has vowed to step up its defense. There is no sign of either side backing down.