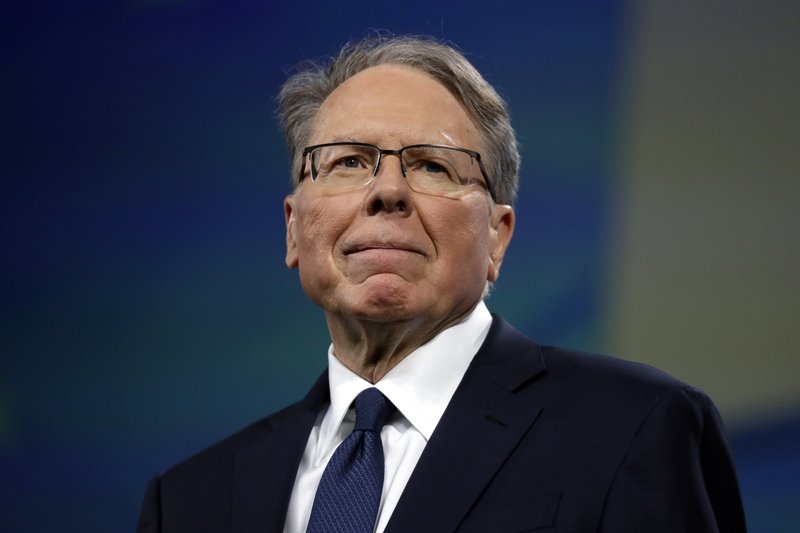 Judge Harlin Hale said in a written order that he was dismissing the case against the National Rifle Association because he found the bankruptcy was not filed in good faith.
"The Court believes the NRA's purpose in filing bankruptcy is less like a traditional bankruptcy case in which a debtor is faced with financial difficulties or a judgment that it cannot satisfy and more like cases in which courts have found bankruptcy was filed to gain an unfair advantage in litigation or to avoid a regulatory scheme," Hale wrote.
This being the case, the Rifle Association has no alternative but to face a New York state lawsuit that accuses it of financial abuses and aims to put it out of business.
The judge was faced with deciding whether or not the NRA should be allowed to incorporate in Texas instead of New York. Although headquartered in Virginia, the NRA was chartered as a nonprofit in New York in 1871 and is incorporated in the state.
After 11 days of testimony, NRA's top executive, Wayne LaPierre, admitted to putting the organization into Chapter 11 bankruptcy without the knowledge or assent of most of its members. He pledges to continue the fight for gun rights.
In a tweet, Republican Gov. Greg Abbott said, "Texas stands with the @NRA and we look forward to working with the Association on their plans to move to Texas."
Adam Skaggs, chief counsel at the Giffords Law Center to Prevent Gun Violence, said that even a weakened NRA will likely continue to shape America's gun debates.