Colonial Pipeline paid off the Russia-linked hacking group DarkSide to restore access to the key fuel pipeline that was paralyzed in a ransomware attack, according to a new report.
The pipeline operator paid the hackers nearly $5 million in untraceable cryptocurrency, contradicting earlier reports that the company had no intention of meeting the criminal gang's extortion demands, two people familiar with the transaction told Bloomberg.
The ransom was paid off just hours after the attack commenced last week, the people said, yet the pipeline remained offline for another six days, triggering severe gas shortages, panic buying and chaos across the South.
The decryption key provided by the hackers was so slow the company continued using its own backups to help restore the system, one person said. As well, the 40-year-old pipeline is said to maintain a complex IT infrastructure that includes antiquated systems which have been 'bolted on top' of each other over the years.
Though Colonial has begun a system restart, on Thursday morning, 71 percent of gas stations across North Carolina still had no gas, and half of the stations in Florida, Washington DC, Virginia, South Carolina, and Georgia were running dry, according to GasBuddy.
The outages still spread from New Jersey to Mississippi with more than 10,000 gas stations offline, and the national average price of gas rose to $3.028, the highest level since 2014, according to the AAA Gas Price Index.
Colonial has begun to slowly restart the nation's largest fuel pipeline, but it will take several days for the 5,500 mile pipeline network to return to normal operations, Colonial said, even as motorists in southeastern states jammed stations seeking fuel. A return to ample supplies could take two weeks, analysts said.
Gas travels through the pipeline at just five miles per hour, meaning it will take two weeks to reach New York once flow is restored from the Texas refining hub, according to Bloomberg. Diesel and jet fuel take even longer.
Colonial said in an update on Thursday: 'By mid-day today, we project that each market we service will be receiving product from our system.'
Click here to read more.
Source: Daily Mail
---
Colonial Pipeline Paid Hackers Nearly $5 Million in Ransom
(Bloomberg) — Colonial Pipeline Co. paid nearly $5 million to Eastern European hackers on Friday, contradicting reports earlier this week that the company had no intention of paying an extortion fee to help restore the country's largest fuel pipeline, according to two people familiar with the transaction.The company paid the hefty ransom in difficult-to-trace cryptocurrency within hours after the attack, underscoring the immense pressure faced by the Georgia-based operator to get gasoline and jet fuel flowing again to major cities along the Eastern Seaboard, those people said. A third person familiar with the situation said U.S. government officials are aware that Colonial made the payment.
Once they received the payment, the hackers provided the operator with a decrypting tool to restore its disabled computer network. The tool was so slow that the company continued using its own backups to help restore the system, one of the people familiar with the company's efforts said.
A representative from Colonial declined to comment, as did a spokesperson for the National Security Council. Colonial said it began to resume fuel shipments around 5 p.m. Eastern time Wednesday.
The hackers, which the FBI said are linked to a group called DarkSide, specialize in digital extortion and are believed to be located in Russia or Eastern Europe.
On Wednesday, media outlets including the Washington Post and Reuters, also based on anonymous sources, reported that the company had no immediate intention of paying the ransom.
Ransomware is a type of malware that locks up a victim's files, which the attackers promise to unlock for a payment. More recently, some ransomware groups have also stolen victims' data and threatened to release it unless paid — a kind of double extortion.
The FBI discourages organizations from paying ransom to hackers, saying there is no guarantee they will follow through on promises to unlock files. It also provides incentive to other would-be hackers, the agency says.
Click here to read more.
Source: Yahoo
---
Colonial Pipeline shutdown: Expect gas shortages to go away by Memorial Day, expert says
Colonial Pipeline said Wednesday that it has resumed gas pipeline operations after it was forced to halt after being hit with a cyberattack last week.
The shut-off of the pipeline, the primary fuel conduit serving the East Coast, spurred many people on the East Coast and in the Southeast into panic-buying — with some hoarding gas — and drained supplies at thousands of gas stations.Average gas prices are above $3 and some stations in the Southeast are running out or low on fuel.
Across North Carolina, for example, 71% of stations were out of gas as of Wednesday evening, according to fuel-savings app GasBuddy. In the Atlanta area, it was also about 71%.
Although there was no gasoline shortage, there was a problem getting the fuel from refineries on the Gulf Coast to the states that need it, and officials were scrambling to find alternate routes to deliver it.
The Colonial Pipeline, which delivers about 45% of the fuel consumed on the East Coast, runs from the Gulf Coast to the New York metropolitan region, but states in the Southeast are more reliant on it. The pipeline transports 2.5 million barrels of petroleum a day, including gasoline, diesel fuel, jet fuel, home heating oil and fuel for the U.S. military.
It the largest oil products pipeline in the United States.
The pipeline resumed operations Wednesday and the company said Thursday morning it was operational in the majority of its markets and expected to return service to all markets by mid-day.
"That should mean things will return to normal by the end of the weekend," Energy Secretary Jennifer Granholm said in a tweet.
Click here to read more.
Source: USA Today
---
Gas hits $7 in Virginia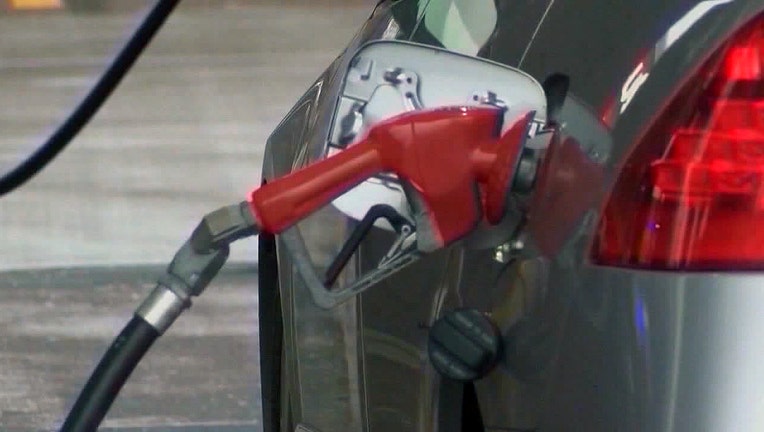 Drivers were shocked when they got to the pump at a gas station in Virginia.
The price on the pump was $6.999 at a Richmond BP station earlier this week.
There have been gas shortages across the Southeast after a pipeline operation was forced to closed down for days after a cyberattack.
"I pulled in, I start pumping my gas and then I realized I put $80 worth in my truck," another driver told TV station 8News. "The lady next to me said she put $100 in her car. She just started crying because she said her car don't take that much."
Price gouging laws are in effect in Virginia as part of a State of Emergency declared Tuesday by Gov. Ralph Northam. Residents were encouraged to file price gouging complaints if they felt they were being unfairly charged for goods.
Colonial Pipeline said Wednesday it has restarted operations after being hit by a cyberattack last week, leading to long lines at gas stations in the Southeast, but said it will take "several days" for its delivery supply chain to return to normal.
The pipeline, which delivers about 45% of the East Coast's gas, suffered a ransomware attack — leading to distribution problems and panic-buying, draining supplies at thousands of gas stations.
Source: Fox 5 NY