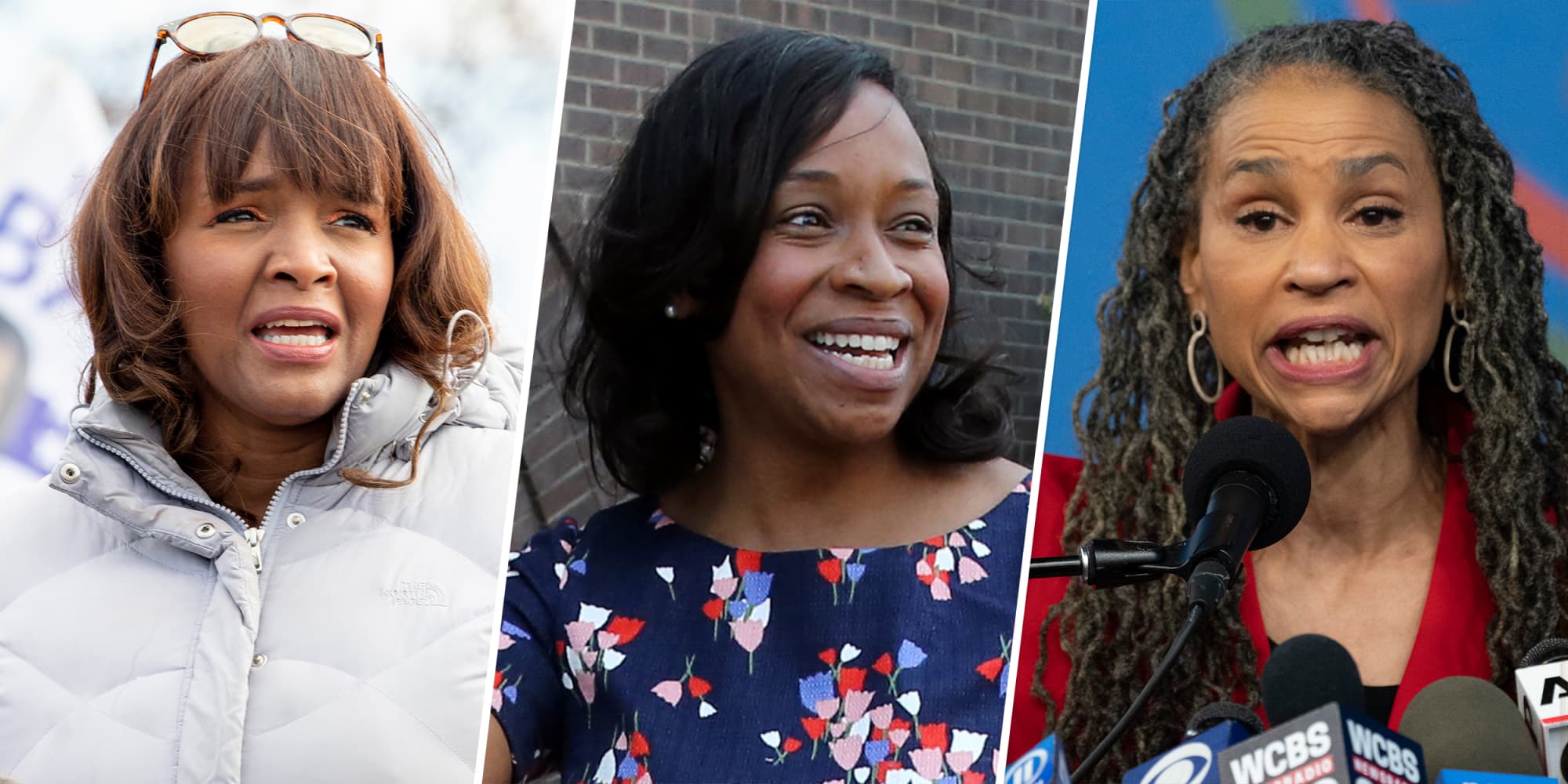 The 2022 midterms are just barely starting to ramp up, but Black women political leaders and organizations are already laser-focused on getting more Black women elected, saying Kamala Harris' historic election as vice president is just the beginning.
According to strategists, operatives and organizers, candidates, states like Massachusetts, Virginia, South Carolina, North Carolina, Georgia, Tennessee and New York are all top targets for Democrats and Black political activists to try to get more Black women into office.
And this week, Black women stand to make history. The Senate Judiciary Committee will vote on Kristen Clarke's nomination to lead the Justice Department's Civil Rights Division. If confirmed, Clarke will become the first woman and Black woman to serve in this role in the division's approximately 64-year existence.
Organizers say that getting more Black women elected is about changing political representation and policy — and some are planning for the next 10 years. For example, Glynda Carr, president and CEO of Higher Heights, one of the only major national Black women's political organizing groups, said they're thinking through a strategic plan for Black women's political leadership through the 2030 cycle.
"That certainly includes the ability to elect the first woman and Black woman president," she said, "and to create an opportunity map across this country where we ought to be supporting, recruiting, investing in and training Black women to run for U.S. senators and governors."
Although women comprise half of the United States' population, they hold just over a quarter of seats in the U.S. Congress. The numbers are even smaller for Black women. There are zero Black female senators in the 117th Congress. There are also no Black female Republicans, even though the GOP brought in more new female members of Congress than Democrats in the 2020 election. And there's still never been a Black female governor in our nation's history. (Four Black women are running in Virginia's gubernatorial race currently.) And of course, we've still not elected a Black female president nor appointed a Black female Supreme Court Justice.
I remember being at a Democratic National Committee event back in 2018 when Rep. Maxine Waters, D-Calif., declared that "Black women are the backbone of the Democratic Party." At the time, it was a bold statement — one that finally recognized the political power Black women have as voters, organizers and candidates. Around that time, Democrat Doug Jones' historic win in the Alabama special Senate runoff happened in large part because of the on-the-ground work of Black women. And they didn't just help Jones, they delivered a huge win for the Democratic Party.
Click here to read more.
SOURCE: NBC News, Alexi McCammond