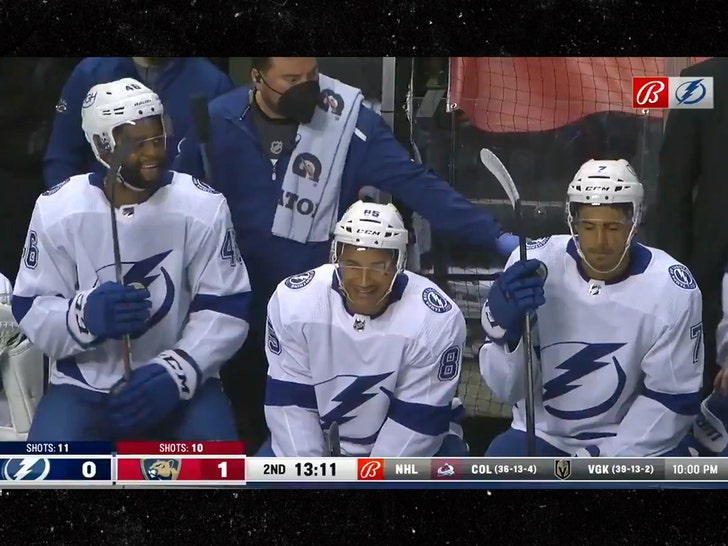 The Tampa Bay Lightning started three black forwards in their regular-season finale against the Florida Panthers on Monday night, a rarity in NHL history – if not an absolute first.
Canadian forwards Daniel Walcott, Mathieu Joseph and Gemel Smith were out together for the opening face-off and didn't know they would be starting together until just minutes before game time.
'First of all, they're all in the NHL for a reason,' Tampa Bay coach Jon Cooper said. 'They deserve to be here and have worked their tails off. To have them all together, they had a little chemistry. Moving forward in the league, you hope it isn't a story anymore and will be the norm. It was a pretty cool moment for all those guys.'
Florida won the game, 4-0. The teams will meet in the first round of the NHL playoffs that start this weekend.
Roughly 3 percent of NHL players are black, even though hockey and its teams have increased efforts in recent years to add to diversity within the sport through various feeder programs, some of them funded by the league.
The league has historically reflected the demographics of Canada, where currently around half of the NHL's players are born. Around 4.6 percent of Canadian citizens are black, according to a 2016 census.
Click here to read more.
Source: Daily Mail