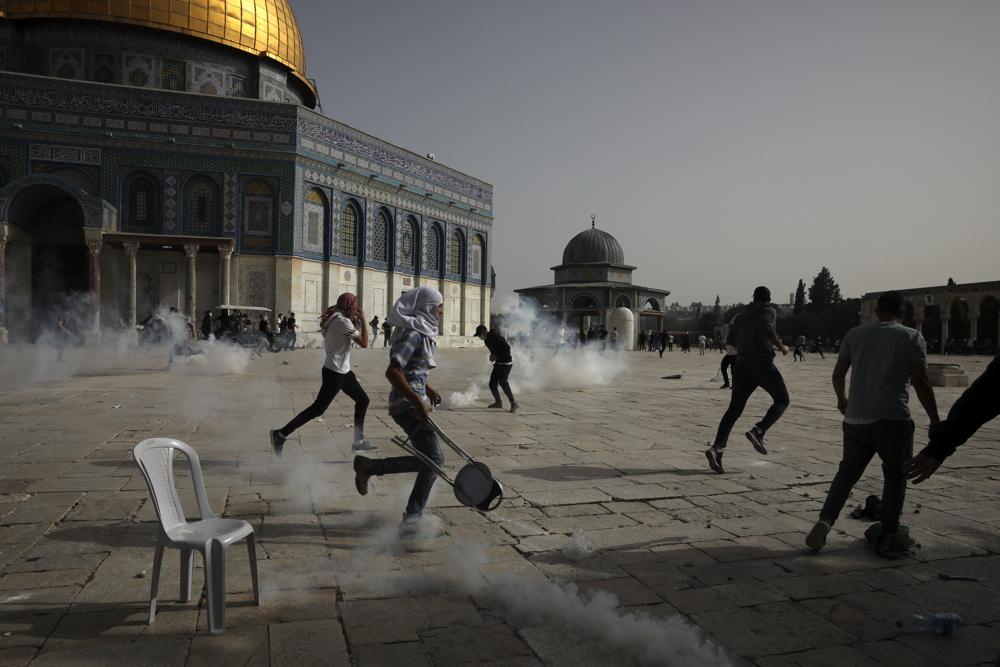 Israeli police and Palestinian protesters engaged in yet another night of confrontation on eve of flag-waving parade, a parade meant to solidify Israeli claims to the area. More than likely the confrontation will seep over into Monday during the celebration. Inspite of the unrest, that is, increasing tension between Israel and Palestine, tension at an Arab neighbourhood where Jewish settlers are working to evict Palestinians, the police gave permission for the parade to continue as planned.
Jerusalem Day, as the parade is called, is meant to celebrate Israel's capture of east Jerusalem in the 1967 Mideast war. This year's parade is being carried out on sensitive ground: heightened religious sensitivities, weeks of clashes, Palestinian anger, and could be setting the stage for a volatile day.
"The powder keg is burning and can explode at any time," Amos Gilad, a former senior defense official told Army Radio.
Prime Minister Benjamin Netanyahu said that Israel "will not allow any extremists to destabilize the calm in Jerusalem. We will enforce law and order decisively and responsibly . . . we will not allow violent disturbances."
The increase in hostilities are coming at a time when longtime leader Netanyahu failed to form a governing coalition. If his opponents succeed in building an alternate government, Netanyahu's 12 year reign as prime minister would end.