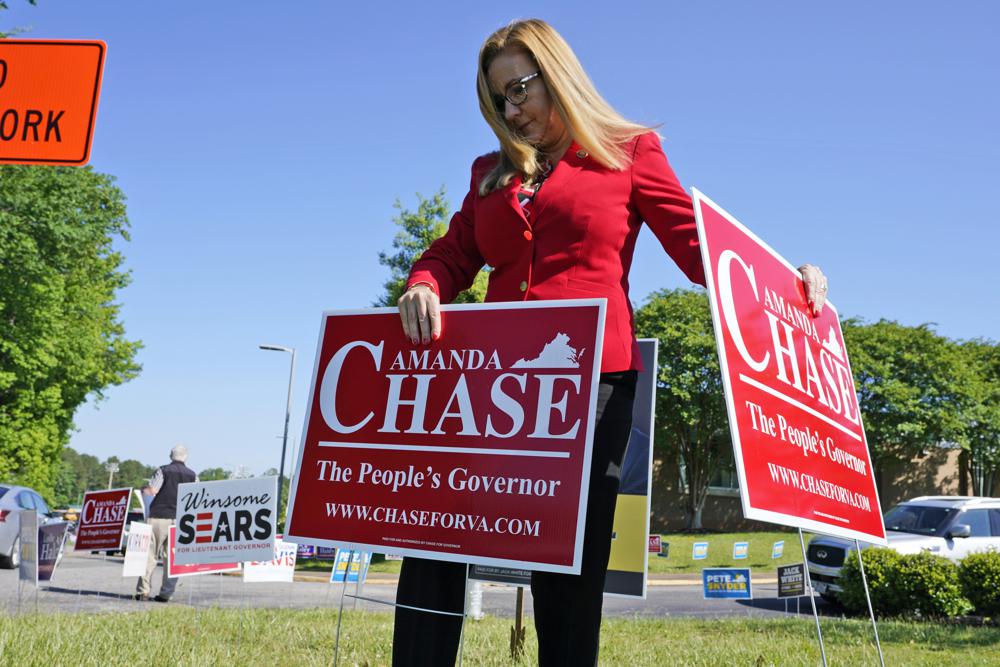 Virginia is the only state with an open-seat gubernatorial race this year. Because mass gatherings has been severely restricted due to the coronavirus pandemic, delegates are casting ballots at nearly 40 polling sites across the state.
Nominees for this year's race will run for the following positions: governor, lieutenant governor, and attorney general.
Republicans haven't won a statewide race in Virginia since 2009. Democratic Gov. Ralph Northam is unable to seek reelection under Virginia's term limit rules.
From the Republican side, four candidates — Amanda Chase, Kirk Cox, Pete Snyder, Glenn Youngkin — all have a shot at winning the nomination.
From the Democratic side, former governor Terry McAuliffe is the frontrunner in a field of five Democrats.