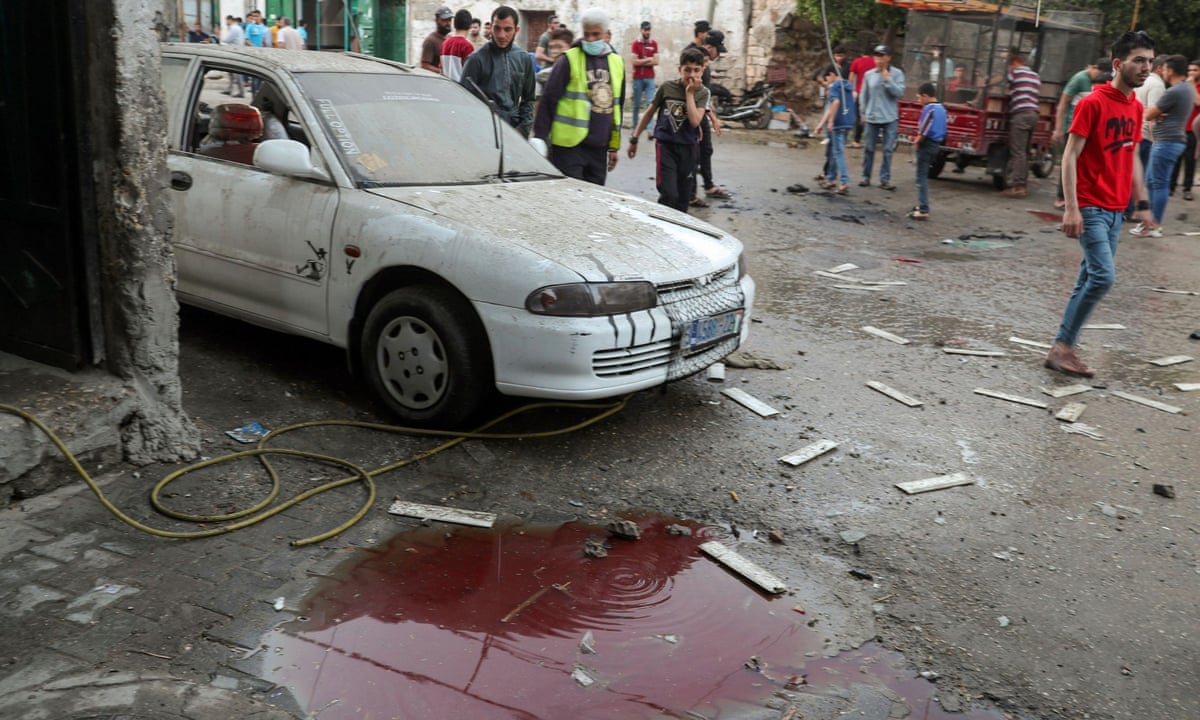 Israel has launched air strikes against militant targets in the Gaza Strip, after rockets were fired from the territory towards Jerusalem.
The Hamas-run Palestinian health ministry in Gaza said 20 people, including children, had died in the strikes.
In Jerusalem, the rocket fire caused Israel's parliament to be evacuated as sirens sounded.
Tensions between Israel and the Palestinians spiralled in recent days.
Gaza's Hamas rulers had threatened to strike after hundreds of Palestinians were injured in clashes with Israeli police in Jerusalem on Monday.
Israel said it had killed at least three Hamas militants. "We have started, and I repeat started, to attack military targets in Gaza," Israeli military spokesman Lt Col Jonathan Conricus told reporters.
Hamas sources told the BBC a commander of the Izzedine al-Qassam Brigades, Mohammed Abdullah Fayyad, had been killed.
Israel's Prime Minister Benjamin Netanyahu said Hamas had "crossed a red line" and that Israel would respond "with great force".
Click here to read more.
SOURCE: BBC News