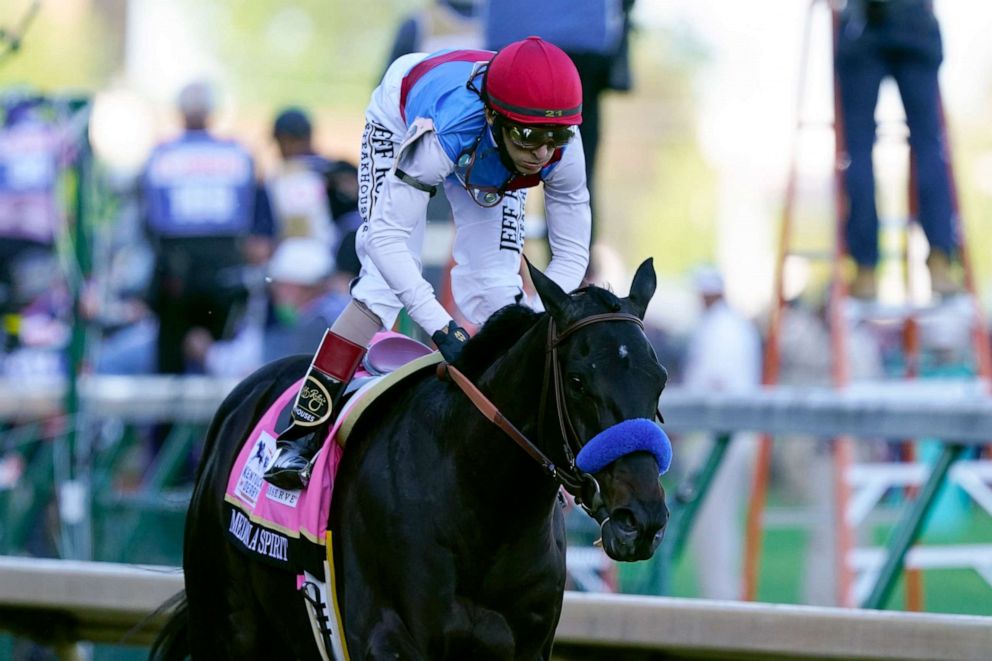 The 2021 Kentucky Derby winner, Medina Spirit, failed a drug test after the race, putting a new stain on a sport troubled by doping problems and placing thoroughbred horse racing's most recognizable personality, the Hall of Fame trainer Bob Baffert, under uncomfortable scrutiny.
If he is disqualified, Medina Spirit will be stripped of the Derby title and its winning purse, and become only the third horse in the 147-year history of the race to receive such a penalty after finishing first. The colt cannot be disqualified until a second sample, collected at the same time as the first, confirms the result in a test expected in the coming weeks. Mr. Baffert will then have an opportunity to appeal.
The positive test comes as horse racing, acknowledging it has a drug problem, prepares to implement the Horseracing Integrity and Safety Act, which was passed last year in Congress. It will take effect July 1, 2022, and calls for a board overseen by the Federal Trade Commission to write rules and penalties to be enforced by the United States Anti-Doping Agency.
In a statement, officials at Churchill Downs, the racetrack in Louisville, Ky., said that if Medina Spirit's positive test was confirmed, the Derby's runner-up, Mandaloun, would be declared the winner.
On Sunday, Churchill Downs officials suspended Mr. Baffert from entering other horses there. It's unclear how long the suspension will last or how it will affect his standing in the sport. The officials said they would await the results of the Kentucky Horse Racing Commission's investigation "before taking further steps" regarding Mr. Baffert's suspension.
The drug found in Medina Spirit's system was betamethasone, a corticosteroid injected into joints to reduce pain and swelling. In a news conference Sunday morning outside his barn at Churchill Downs, Mr. Baffert said neither he nor anyone else on his team had administered the drug to Medina Spirit. He insisted the colt had not been treated with it.
Click here to read more.
SOURCE: The New York Times, Joe Drape