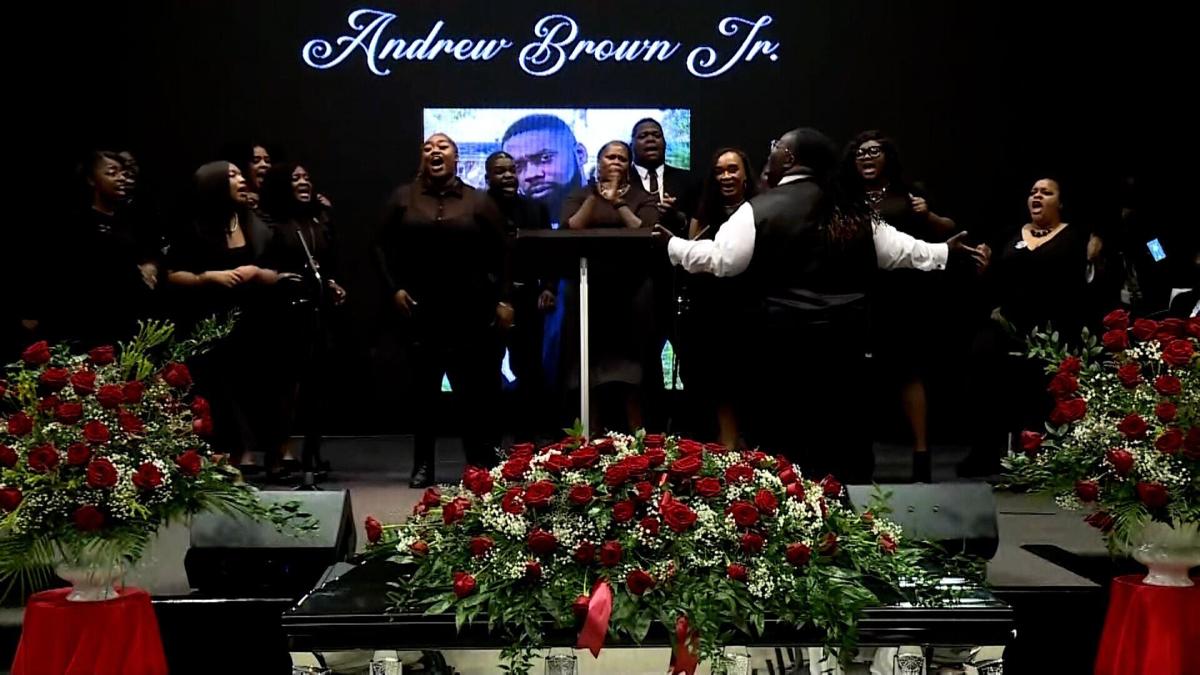 The family of Andrew Brown Jr. gathered at a church in Elizabeth City, North Carolina, on Monday to remember his life and call for transparency and justice in his death after the 42-year-old was fatally shot by sheriff's deputies two weeks ago.
The Rev. Al Sharpton, delivering the eulogy at Brown's funeral, likened the authorities' lack of transparency in Brown's killing to a "shell game," the classic street game that is secretly rigged against those participating.
"I know a con game when I see it. Release the whole tape and let the folks see what happened to Andrew Brown," Sharpton said.
"Don't talk to us like we're stupid. If there's nothing on the tape, there won't be nothing on it in 45 days, and if there's something on it in 45 days, there's something on it today."
Sharpton's eulogy came after comments from members of Brown's family, their attorneys and families of other Black people killed by police.
Family attorney Benjamin Crump, standing alongside attorneys Bakari Sellers and Harry Daniels, said Brown's killing was unjustifiable and connected it to the broader issue of police violence against Black people.
"Because Andrew cannot make the plea for justice, it is up to us to make the plea for justice," Crump said.
Click here to read more.
SOURCE: CNN, Dakin Andone, Gregory Lemos and Eric Levenson