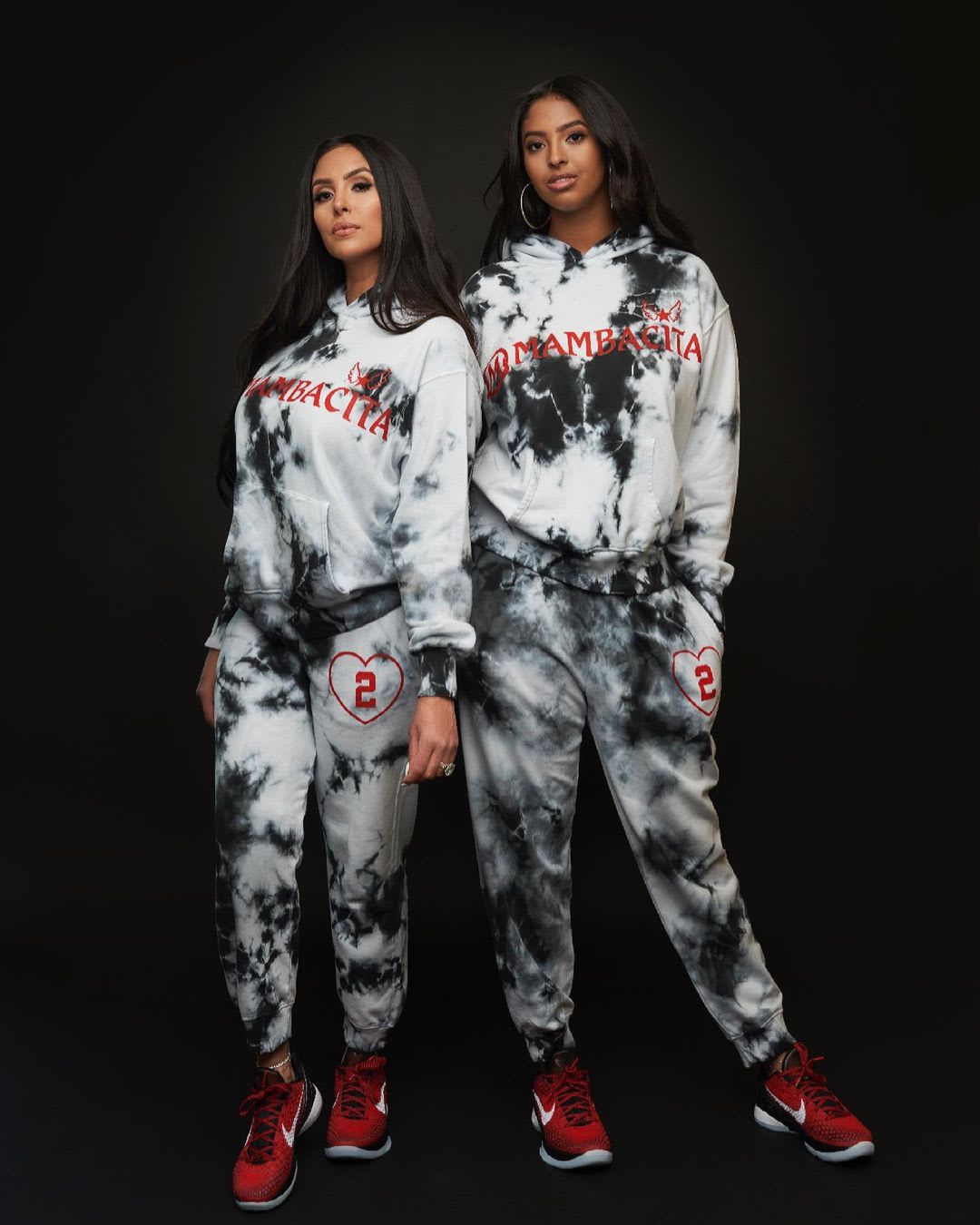 Vanessa Bryant is continuing to honor the memory of her late daughter, Gianna.
On Friday, Kobe Bryant's widow announced that she will launch a Mambacita clothing line on May 1, which would have been Gianna's 15th birthday.
Bryant, 38, and daughters Natalia, 18, Bianka, 4, and Capri, 21 months, modeled the collection's tie-dye sweatsuits on Instagram; along with Gianna's nickname (a play on Kobe's moniker), the pieces are adorned with her jersey number inside of a heart, along with a small winged star.
View this post on Instagram
View this post on Instagram
View this post on Instagram
The collection will be available in unisex and children's sizes, according to Bryant, and 100% of the proceeds will go to the Mamba and Mambacita Sports Foundation, the nonprofit founded in Kobe and Gianna's memory to help fund sports programs in underserved communities.
Click here to read more.
SOURCE: New York Post, Melissa Minton