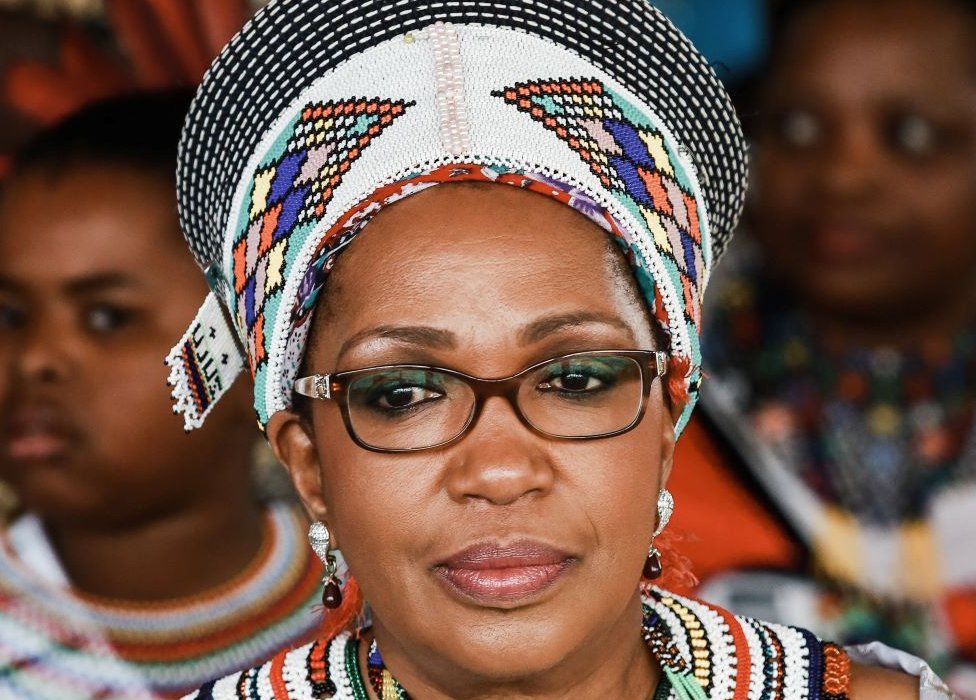 South Africa's Zulu queen died suddenly today just weeks after she was made regent when her husband King Goodwill Zwelithini passed away, forcing officials to deny rumours she was poisoned.
Queen Mantfombi, 65, became the interim leader of the ethnic group after her husband's send off last month.
Traditional Prime Minister to the Zulu monarch Mangosuthu Buthelezi, 92, said: 'It is with the deepest shock and distress that the Royal Family announces the unexpected passing of Her Majesty Queen Shiyiwe Mantfombi Dlamini Zulu, Regent of the Zulu Nation'.
He has dismissed rumours that the queen had been poisoned, but promised to provide more details on the cause of death.
'This has taken us by surprise and left us utterly bereft,' he said.
The Queen is the third senior Zulu royal to be buried in recent months following the death of Zwelithini's eldest son in November, and his own death in March.
Click here to read more.
Source: Daily Mail